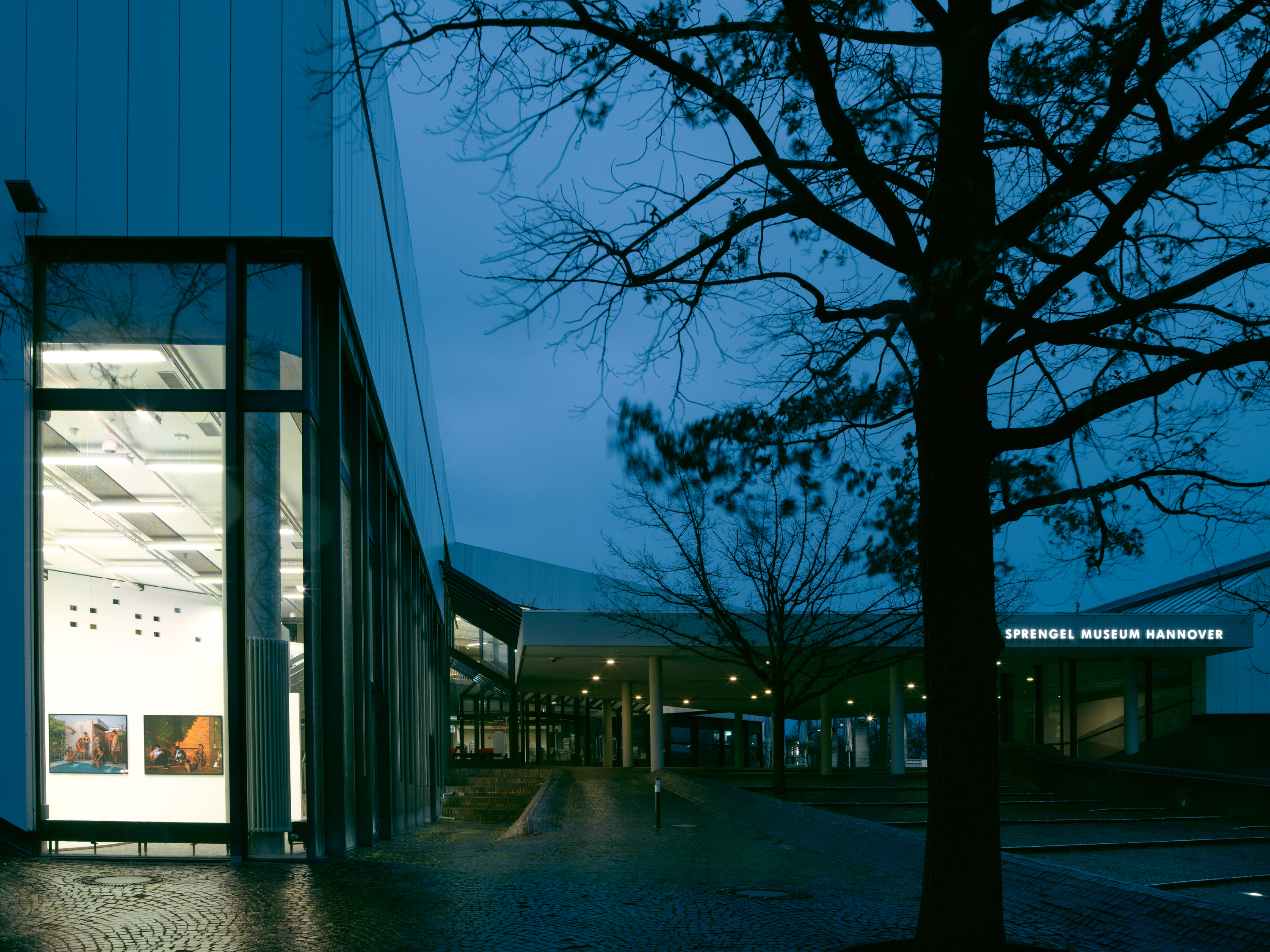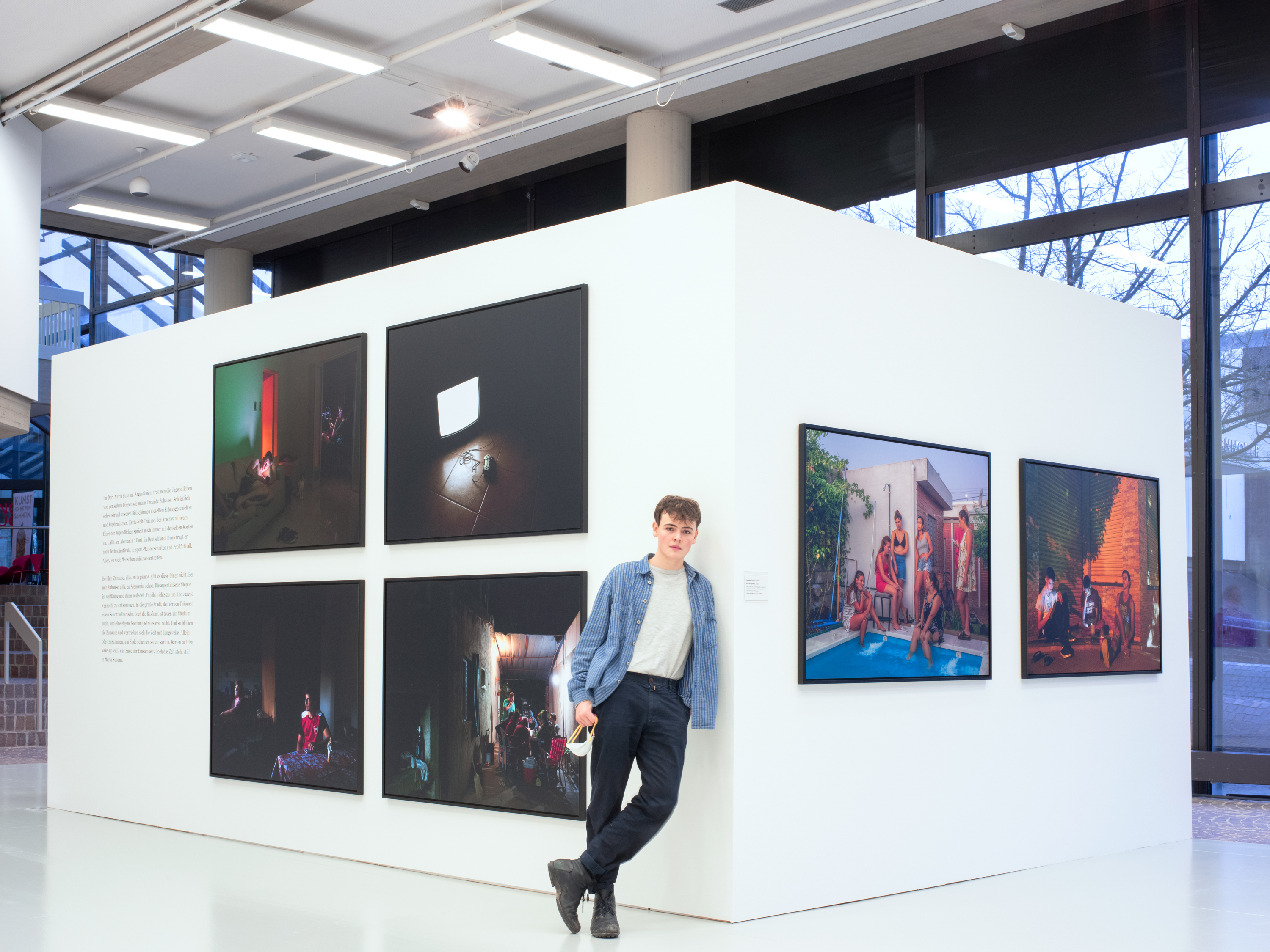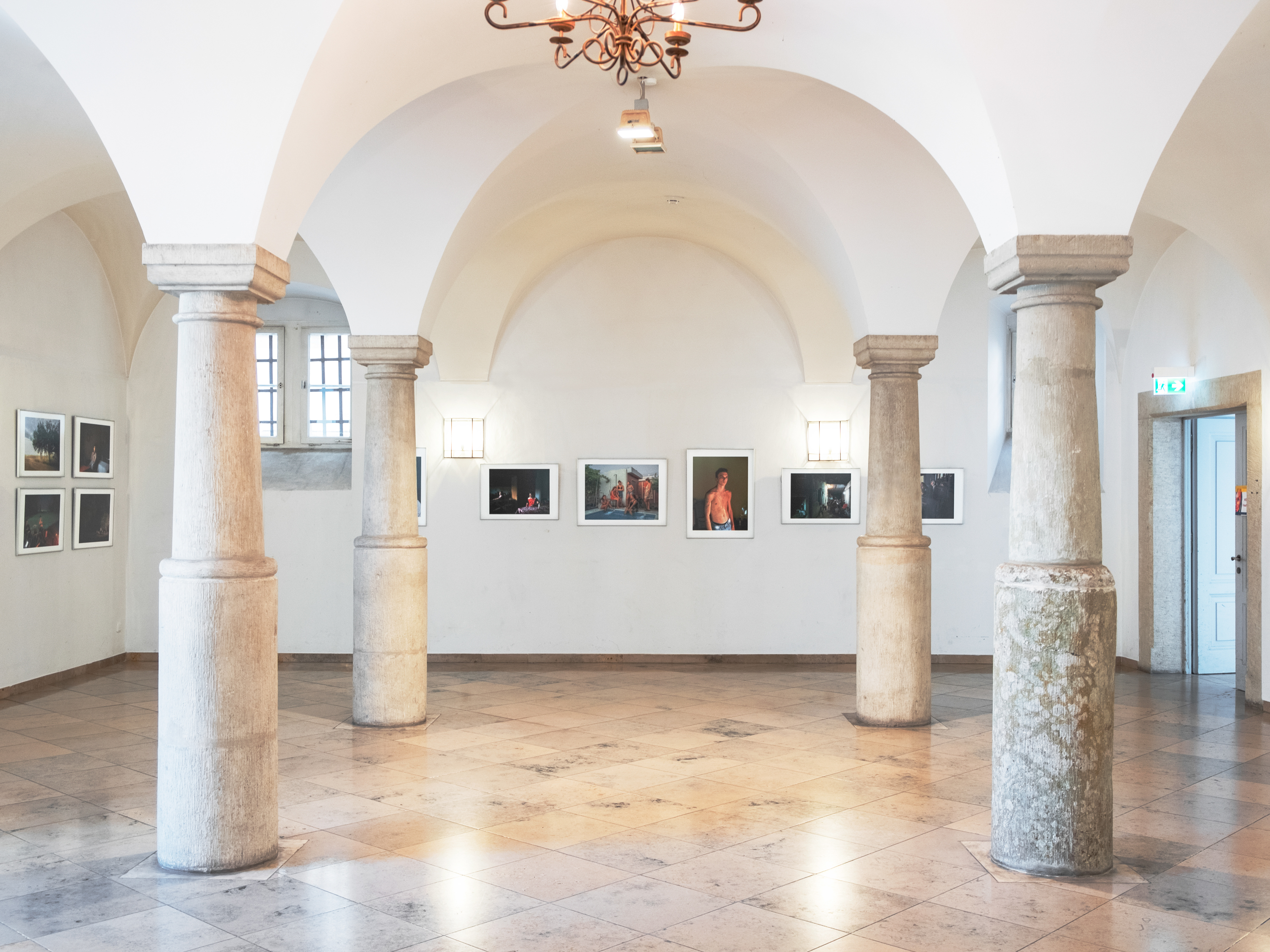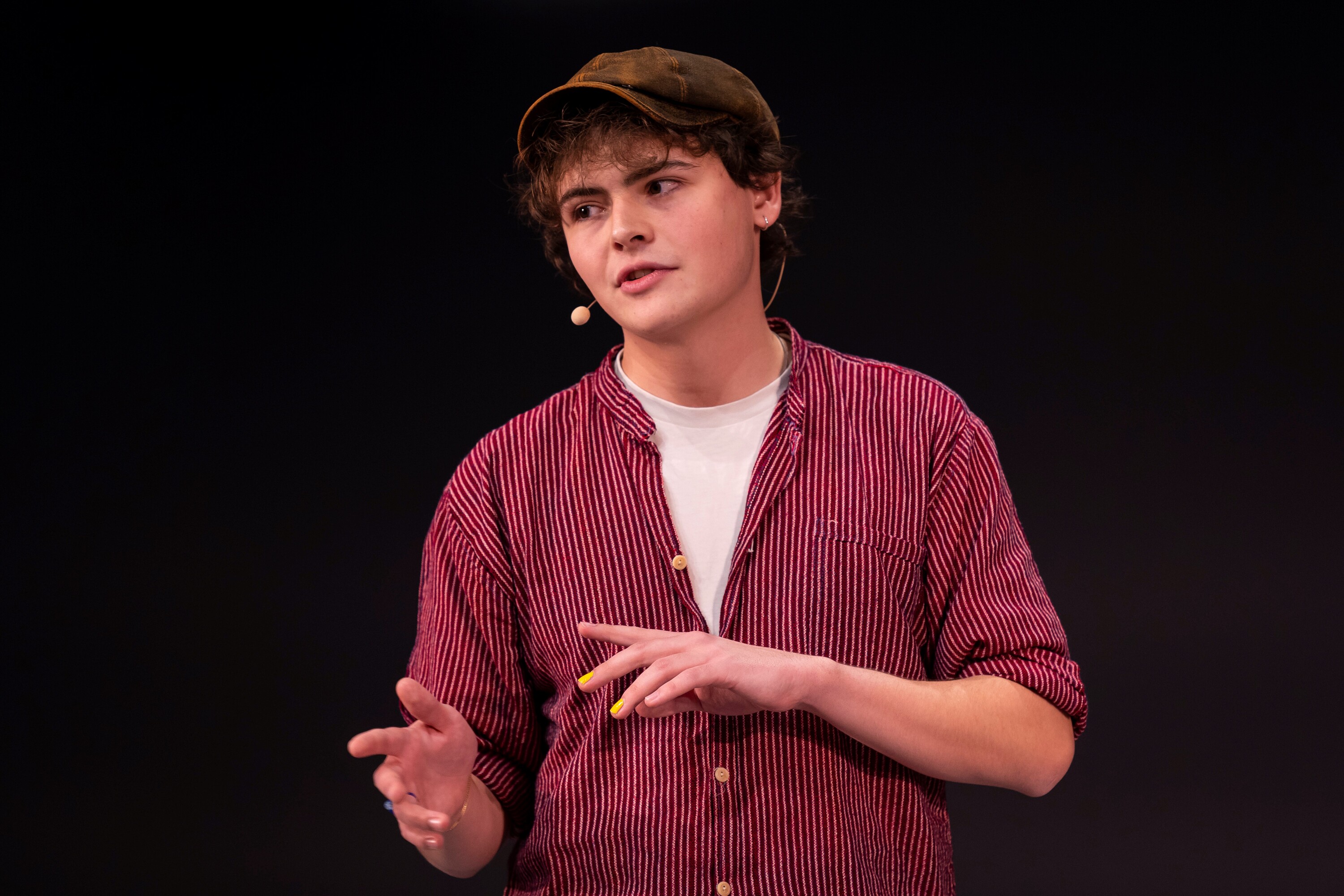 photo: Alex Wohn
Valentin Goppel (*2000) is a photographer based in Hanover, Germany.
In his work as a photojournalist, he takes assignments of newspapers, covering social topics and their relation to the individual.
Additionally, photography deals as a conscious tool in processing his surroundings. He frequently questions the possibilities of objective truth in documentary and likes to explore the border between observation and involvement.
For his recent project between the years he photo­graphed friends and acquaintances in both found scenes and arranged portraits, trying to capture the diffuse feelings of growing up in times of the pandemic.
clients and publications (selection):
DIE ZEIT, DER SPIEGEL, Bundes­zentrale für politische Bildung, Land Nieder­sachsen, OTH Regensburg, PHOTOGRAPHIE, Mittelbayerische Zeitung, Bayerische Staatskanzlei
awards (selection):
Leica Oskar Barnack Newcomer Award 2022
VGH-Fotopreis 2022
Ian Parry Scholarship 2022- highly commended
Hamburg Portfolio Review 2022
New York Portfolio Review 2022
International photography grant 2020 - talent of the year (Finalist)
Vonovia Award für Fotografie 2020 - Newcomer
VGH-Fotopreis 2020 (Finalist)
exhibitions (selection):
2022 GAF Eisfabrik Hannover Germany
2022 Ernst Leitz-Museum Wetzlar Germany
2022 Festival della Fotografia Etica Lodi Italy
2022 Neuer Kunstverein Regensburg Germany
2022 Kranj Fotofest Slovenia
2022 Galerie Koschmieder Berlin Germany
2021 Kunstmuseum Bochum Germany
2020 Sprengel Museum Hannover Germany
2020 GAF Eisfabrik Hannover Germany
2020 Thon-Ditmer-Palais Regensburg Germany
get in touch: