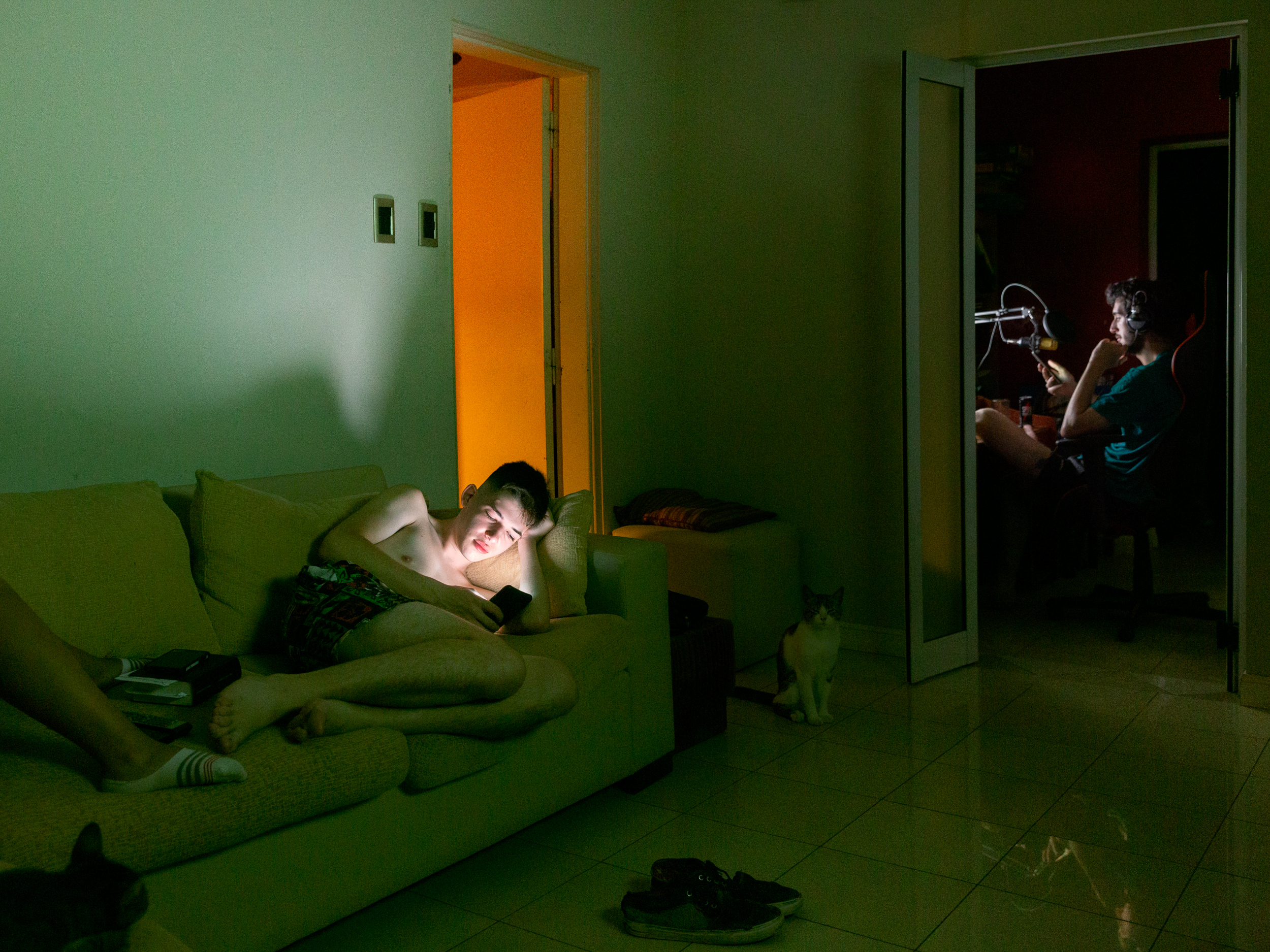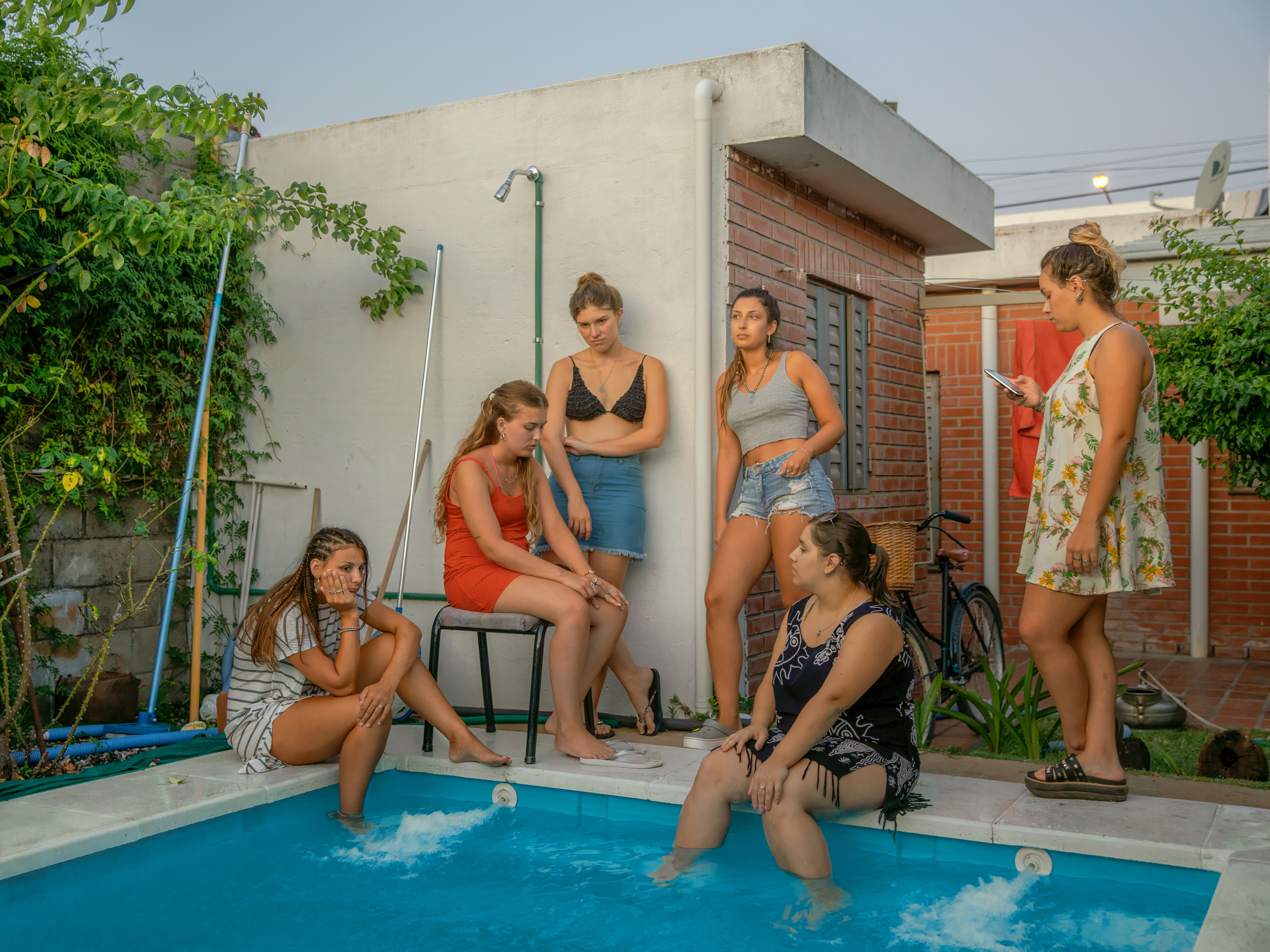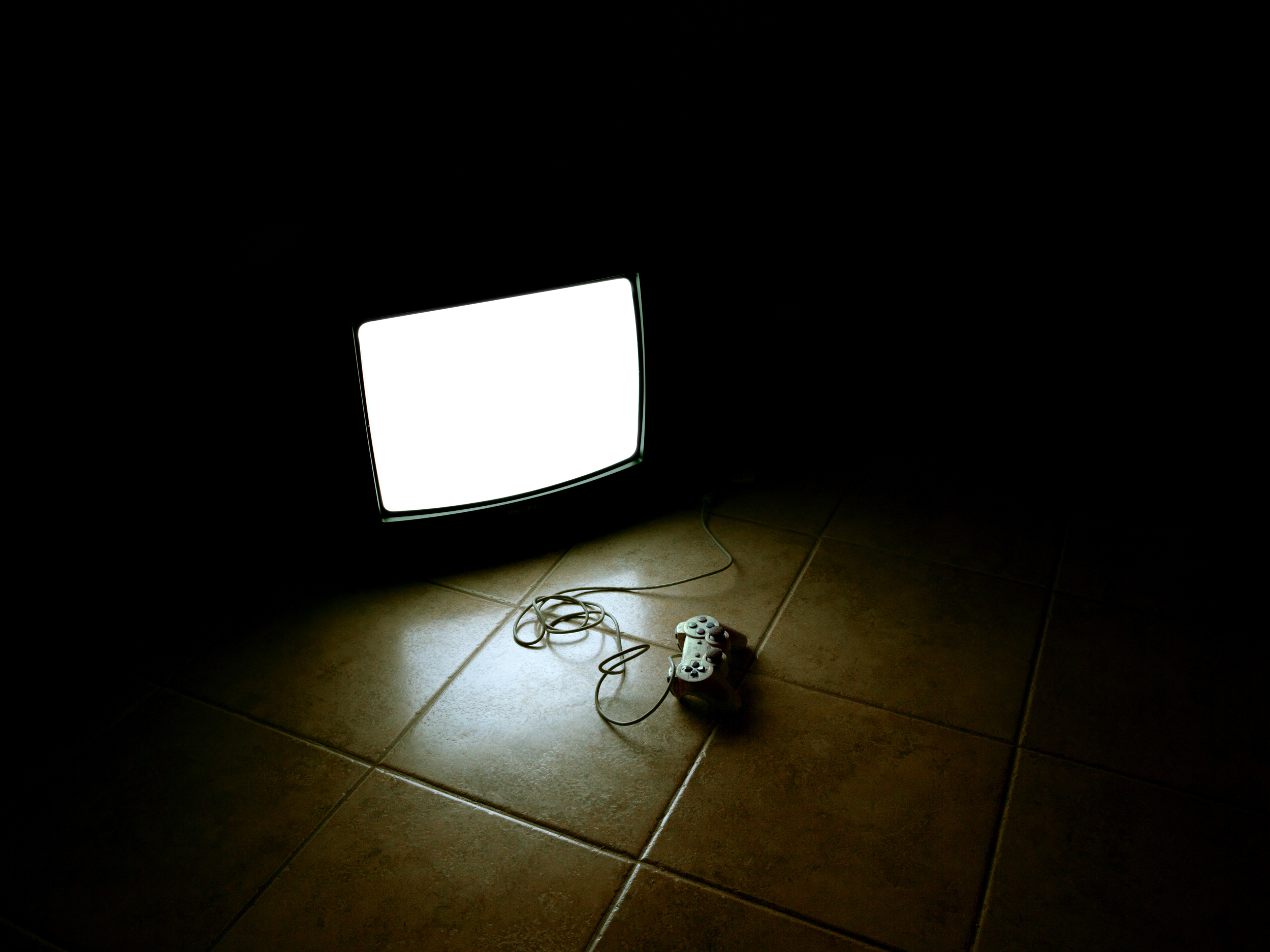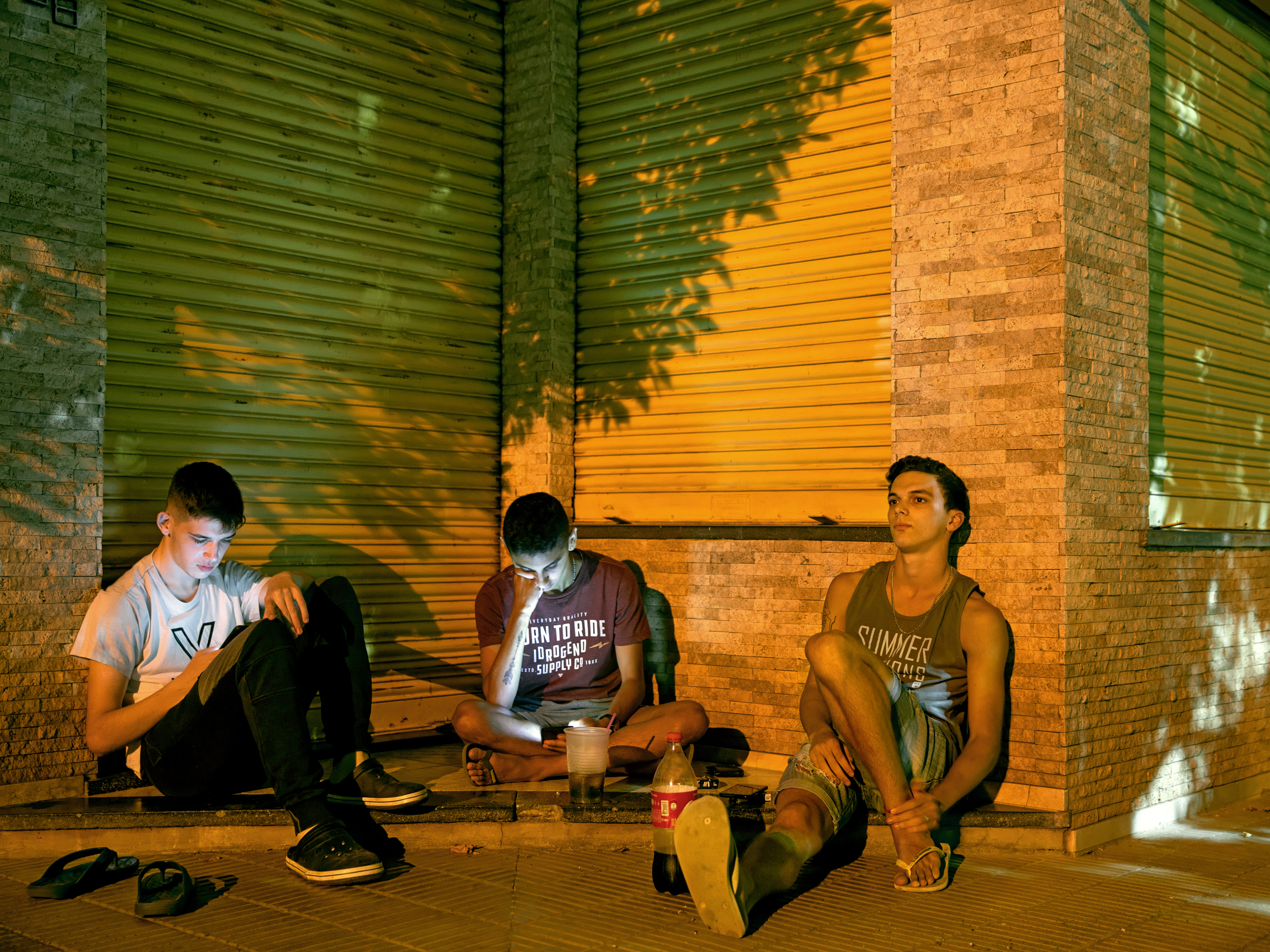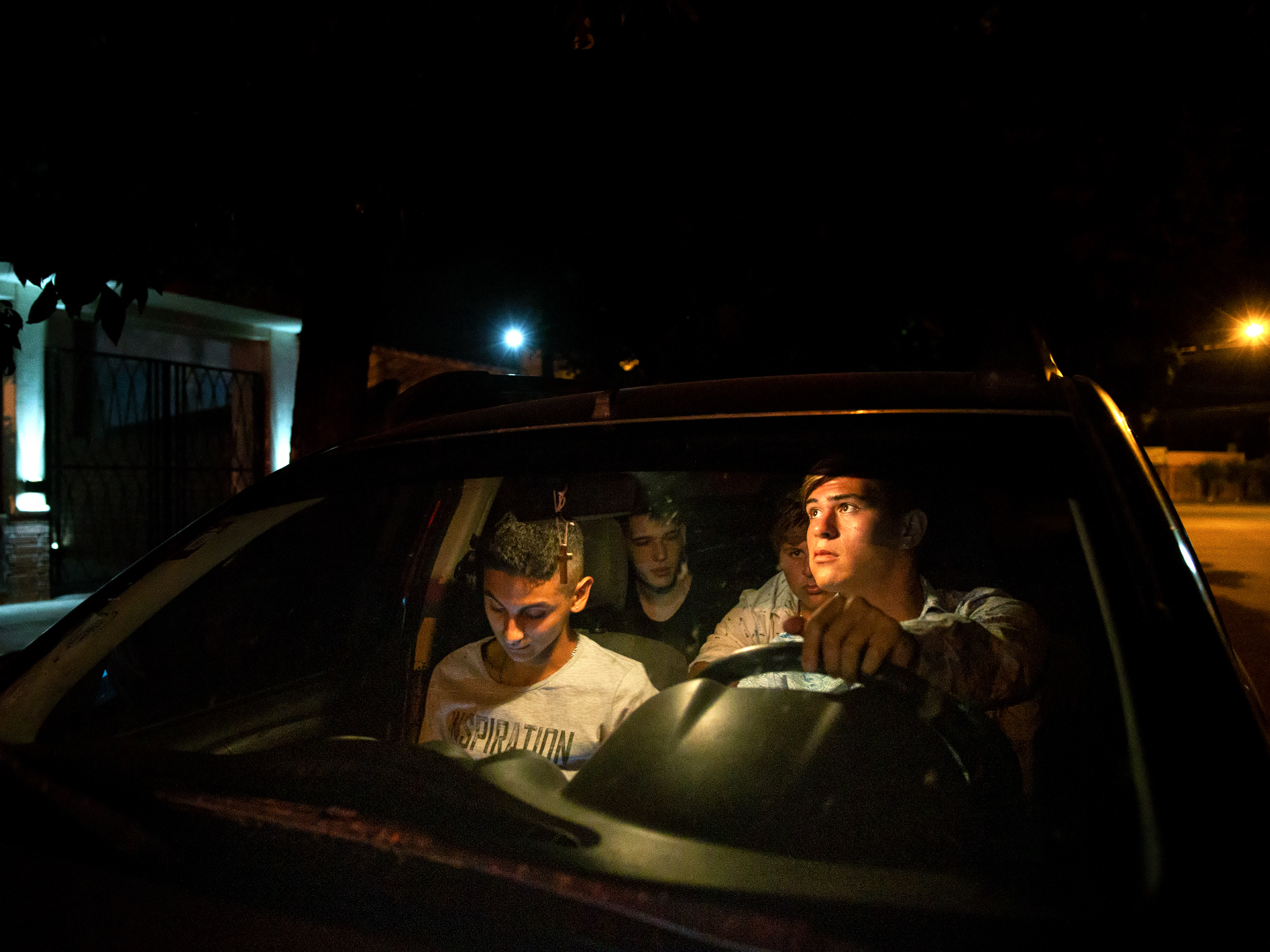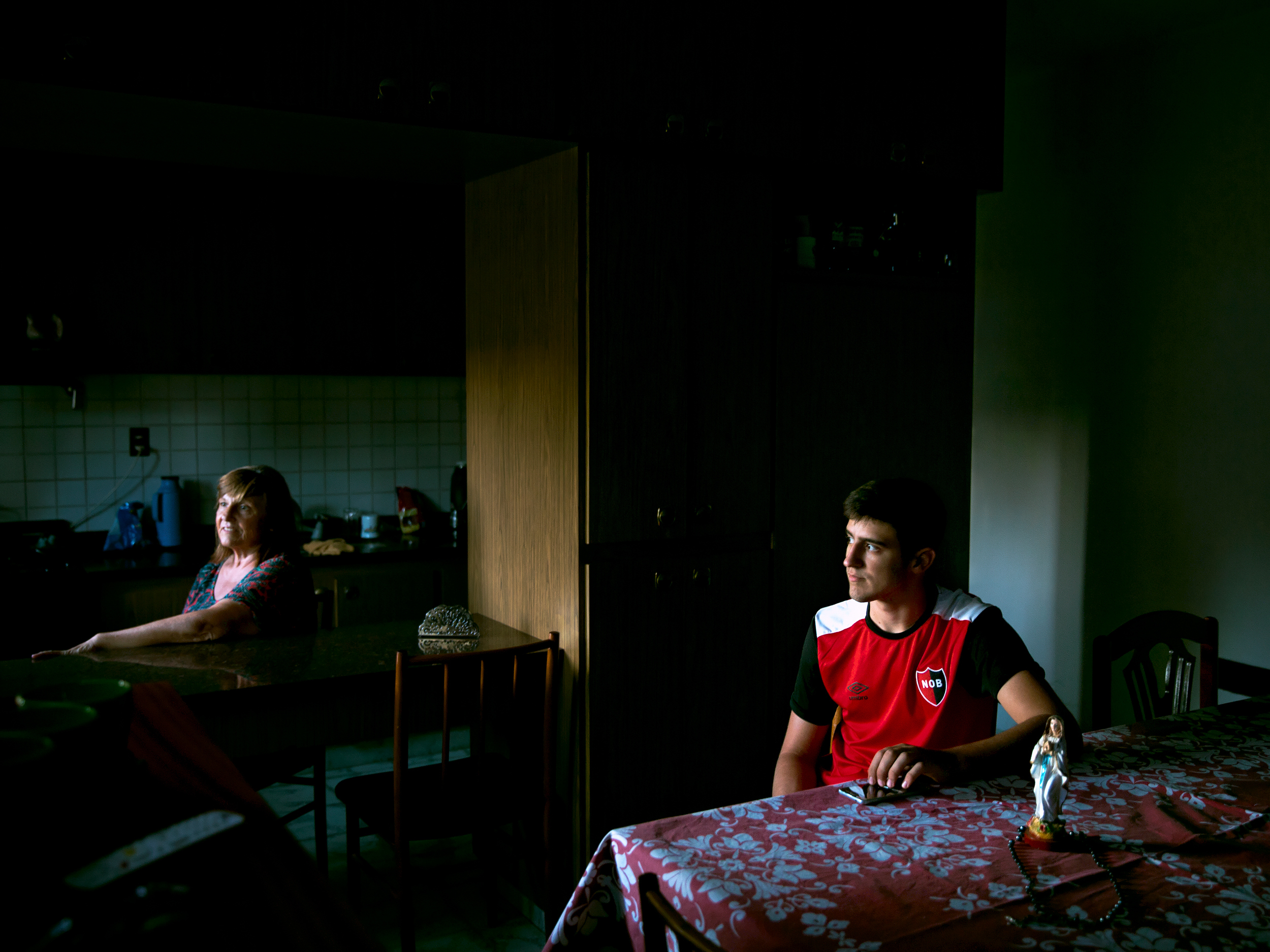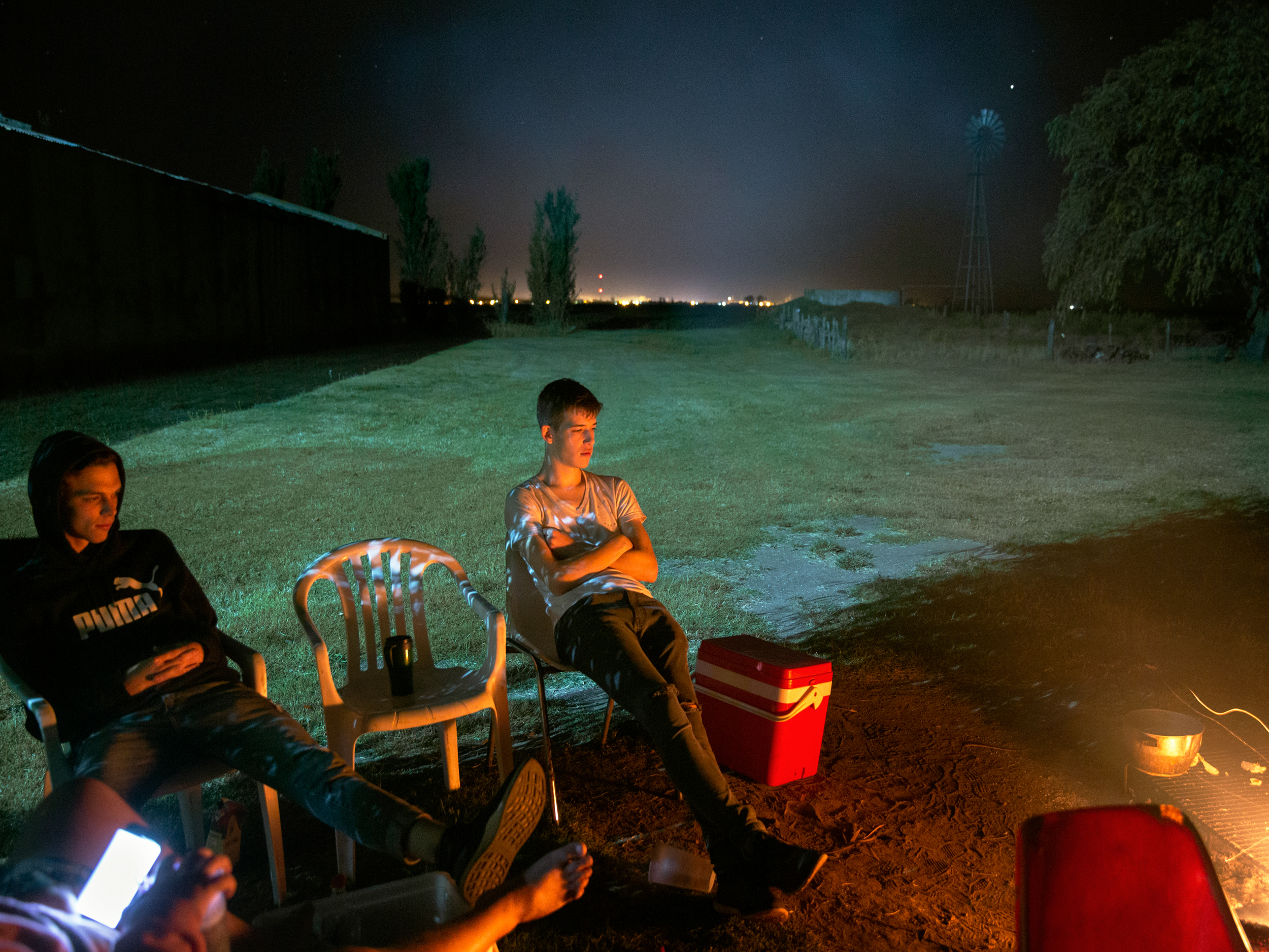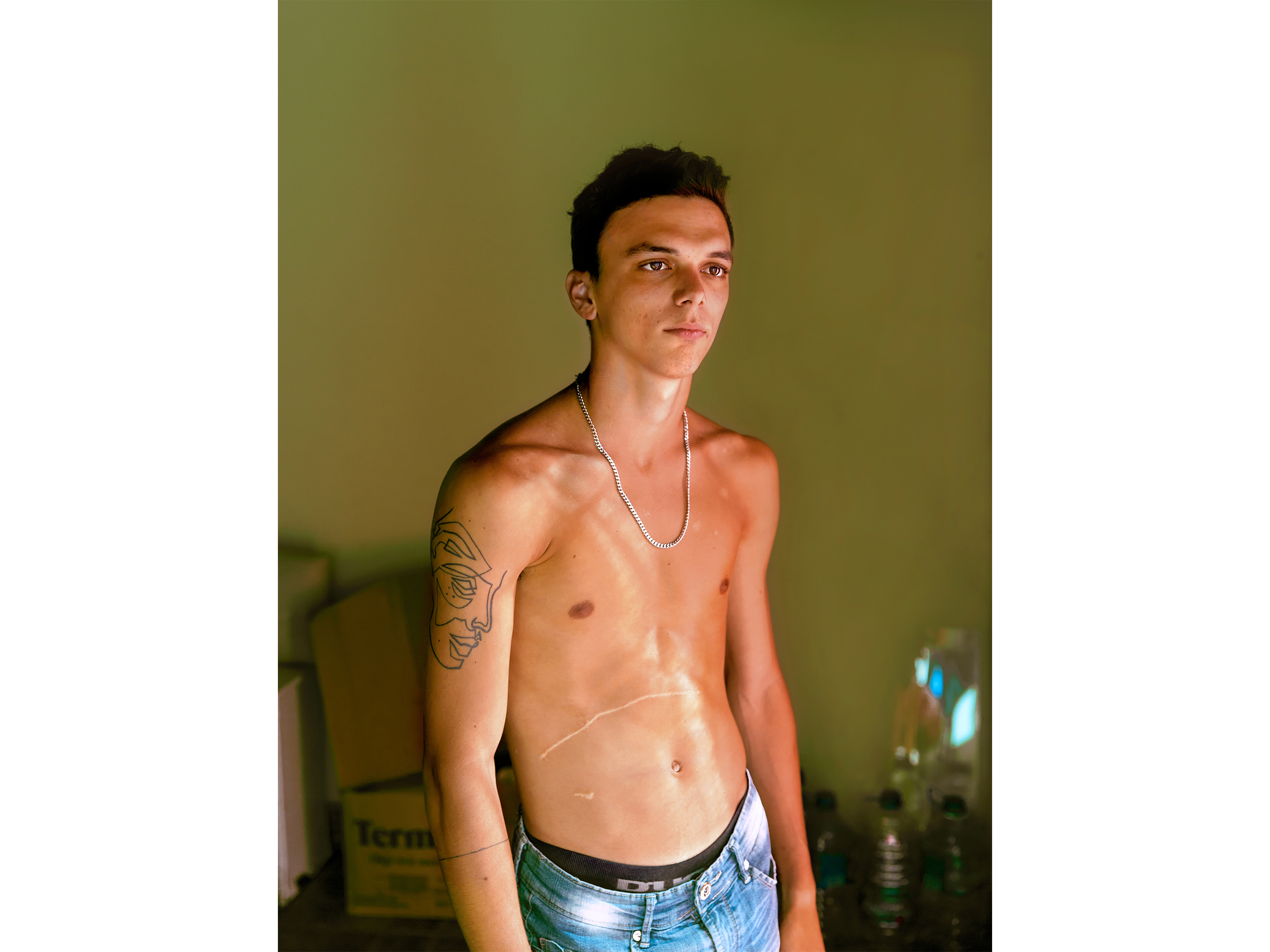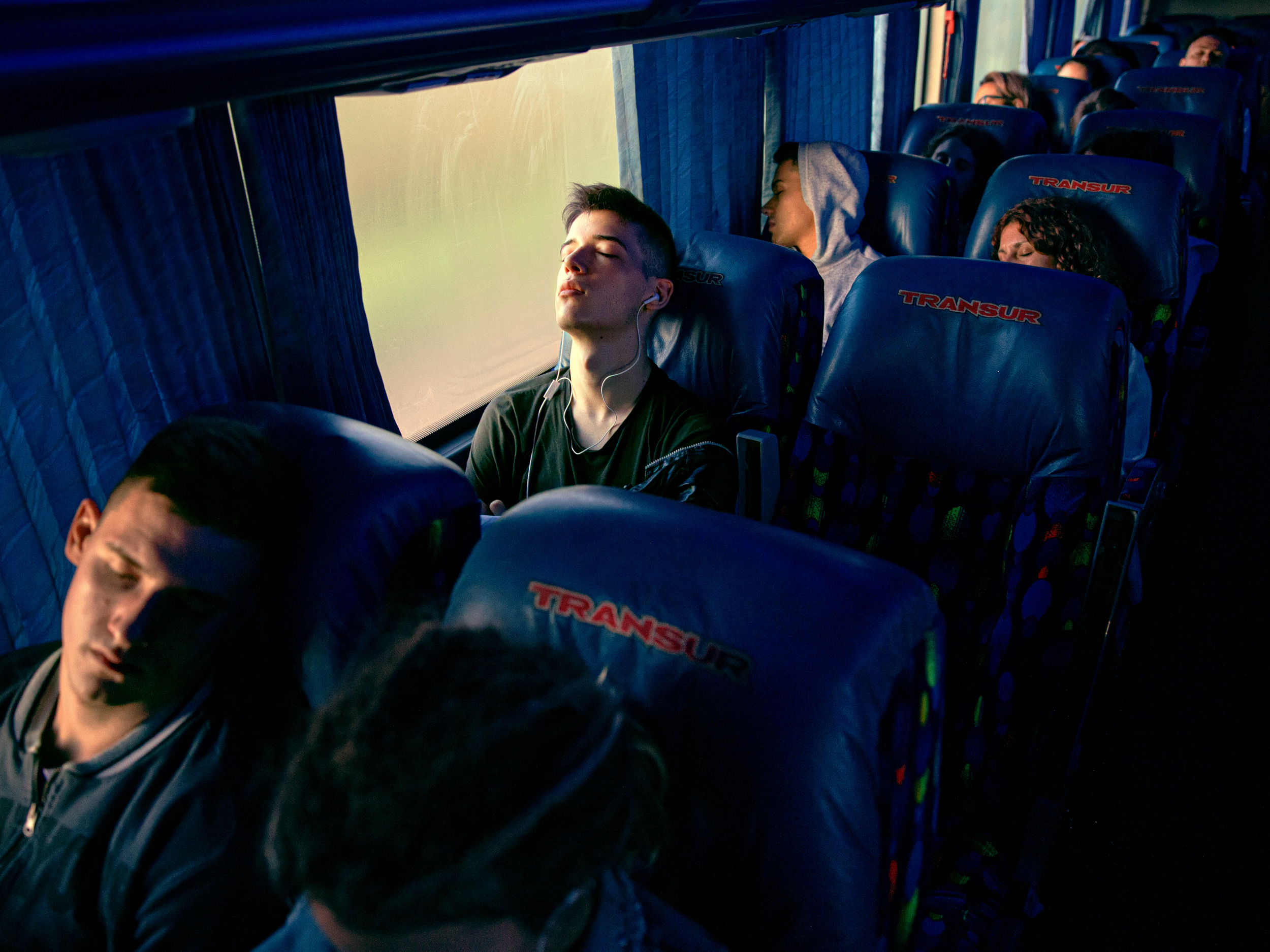 Allá, en la Pampa
Vladi and Simon share a room. And they share the computer on which they defuse bombs and build houses. Always in turns, all day long. Sometimes Vladi approaches me, every time with the same words.
"Allá, en Alemania".
There, in Germany.
Whether there are techno festivals there, in Germany, because they are his biggest dream. With thousands of people, drunk in front of a huge stage. The next day he asks about championships in e-sports, in big arenas. There he could watch others play the games he spends his days with. He's been dreaming of all these things for a long time, and all these things exist, "allá en Alemania". They don't exist in the Pampa.
Other than playing video games and sleeping, there's not much to do in Maria Susana, the village of the brothers. There is a soccer field, an ice cream parlor. And a few teenagers.
They actually want the same things as me and my friends back home.
We all watch the same series on Netflix, listen to the same music. On Instagram, we see the same posts. From Disney- and Tomorrowland, from the same celebrities who made it from the bottom to the top.
They are the dreams of the privileged. Everything seems so incredibly close.
For me, Vladi's dreams are just a train ride and a week's mini-job away.
A trip on summer vacation. For the youth in the pampas, that's light years out.
Simon and his friends live in Maria Susana, a village that, according to Wikipedia, has 3478 inhabitants. In the middle of the Argentinian pampas. As the epitome of loneliness, South America's prairie has also become an established term here in Germany.

And Maria Susana seems to be the center of loneliness. There is nothing to do. Far and wide only fields, cows and power poles.
The young people want to leave. And those who can afford it have long since gone to study in Rosario, the only big city far and wide.
It takes four hours by car on the highway. Every Monday, Simon, like many young people from the pampas, takes a coach to the city. There he attends a cooking school. Theoretically, there would be seminars every day, but the university is expensive, as is the journey, and an apartment in Rosario would be even more so.
Simon's parents can only afford Mondays, so Simon only spends one day a week in Rosario, while his brother Vladi stays at home. Until a few years ago, their stepfather was the owner of the only supermarket in the village. When the Argentine peso lost more and more of its value, he could no longer afford the rent and had to sell the supermarket. In the meantime, he is a representative for the shampoo and hair gel brands that used to be on his shelves. Everyone is trying as hard as they can to exchange their money for dollars, every day they get less for this trade.

Meanwhile, the banks only exchange a few dollars a week, that's all they can do. The new owner of the supermarket has to write new price tags more and more often, the exchange rate of the peso plummets and plummets. Again and again there are power failures, sometimes no water in the village.
Simon and his friends try to bridge each day again somehow, but in the end nothing happens. They pass their time with boredom.
They don't lock the front door. When someone comes in, it's usually without a greeting. If one says goodbye then in the knowledge that one meets the next day anyway- just as uncaring and self-evident as the day before.
A month in the village seemed almost endless to me. In my mind I was always already back home. But I had a concrete moment until which I had to pass my time. The others here don't have that. Everything seems trivial, everything exists only to exist. Alone, or together, in the end the teenagers seem to be waiting.
For something to change, for the wake-up call to come, the end of loneliness.
But time stands still in Maria Susana.
Vladi und Simon teilen sich ein Zimmer. Und sie teilen sich den Computer, an dem sie Bomben entschärfen und Häuser bauen. Immer abwechselnd, den ganzen Tag lang. Manchmal kommt Vladi auf mich zu, jedes Mal mit den gleichen Worten.
"Allá, en Alemania".
Dort, in Deutschland.
Ob es dort, in Deutschland, Techno-Festivals gibt, denn die sind sein größter Traum. Mit Tausenden von Menschen, die sich vor einer riesigen Bühne betrinken. Am nächsten Tag fragt er nach Meisterschaften im E-Sport, in großen Arenen. Dort könnte er anderen bei den Spielen zuschauen, mit denen er seine Tage verbringt. Von all diesen Dingen träumt er schon lange, und all diese Dinge gibt es, "allá en Alemania". In der Pampa gibt es sie nicht. Außer Videospiele spielen und schlafen gibt es in Maria Susana, dem Dorf der Brüder, nicht viel zu tun. Es gibt einen Fußballplatz, eine Eisdiele. Und ein paar Teenager.
Die wollen eigentlich das Gleiche wie ich und meine Freunde zu Hause.
Wir schauen alle die gleichen Serien auf Netflix, hören die gleiche Musik. Auf Instagram sehen wir die gleichen Posts. Von Disney- und Tomorrowland, von denselben Berühmtheiten, die es von ganz unten nach ganz oben geschafft haben.
Es sind die Träume der Privilegierten. Alles scheint so unglaublich nah zu sein.
Für mich sind Vladis Träume nur eine Zugfahrt und einen einwöchigen Mini-Job entfernt.
Eine Reise in den Sommerferien. Für die Jugendlichen in der Pampa sind das Lichtjahre.
Die beiden Brüder leben in Maria Susana, einem Dorf, das laut Wikipedia 3478 Einwohner hat. Mitten in der argentinischen Pampa. Als Inbegriff der Einsamkeit hat sich die südamerikanische Steppe auch hierzulande als Begriff etabliert.
Und Maria Susana scheint das Zentrum der Einsamkeit zu sein. Es gibt nichts zu tun. Weit und breit nur Felder, Kühe und Strommasten.
Die jungen Leute wollen weg. Und die, die es sich leisten können, sind längst zum Studium nach Rosario gegangen, in die einzige Großstadt weit und breit.
Vier Stunden dauert die Fahrt über die Autobahn. Jeden Montag fährt Simon, wie viele junge Leute aus der Pampa, mit dem Bus in die Stadt. Dort besucht er eine Kochschule. Theoretisch gäbe es jeden Tag Seminare, aber die Universität ist teuer, die Fahrt ebenso, und eine Wohnung in Rosario wäre es erst Recht.
Simons Eltern können sich nur den Montag leisten, also verbringt Simon nur einen Tag pro Woche in Rosario, während sein Bruder Vladi zu Hause bleibt. Bis vor ein paar Jahren war ihr Stiefvater der Besitzer des einzigen Supermarkts im Dorf. Als der argentinische Peso immer mehr an Wert verlor, konnte er sich die Miete nicht mehr leisten und musste den Supermarkt verkaufen. Inzwischen ist er Vertreter für die Shampoo- und Haargelmarken, die früher in seinen Regalen standen. Jeder versucht so gut es geht, sein Geld in US-Dollar zu tauschen, jeden Tag bekommen sie weniger für diesen Handel.

Inzwischen tauschen die Banken nur noch ein paar Dollar pro Woche um, mehr können sie nicht tun. Der neue Besitzer des Supermarktes muss immer öfter neue Preisschilder schreiben, der Kurs des Peso sinkt und sinkt. Immer wieder gibt es Stromausfälle, manchmal kein Wasser im Dorf.
Simon und seine Freunde versuchen, jeden Tag wieder irgendwie zu überbrücken, aber am Ende passiert nichts. Sie vertreiben sich die Zeit mit Langeweile.
Sie schließen die Haustür nicht ab. Wenn jemand reinkommt, dann meist ohne Begrüßung. Man verabschiedet sich in dem Wissen, dass man sich am nächsten Tag sowieso wieder trifft - genauso gleichgültig und selbstverständlich wie am Tag zuvor.
Ein Monat im Dorf kam mir fast endlos vor. In meinen Gedanken war ich immer schon wieder zu Hause. Aber ich hatte einen konkreten Zeitpunkt, bis zu dem ich mir die Zeit vertreiben musste. Die anderen hier haben das nicht. Alles erscheint trivial, alles existiert nur, um zu existieren. Alleine oder gemeinsam, am Ende scheinen die Jugendlichen zu warten.
Darauf, dass sich etwas ändert, dass der Weckruf kommt, das Ende der Einsamkeit.
Doch in Maria Susana steht die Zeit still.