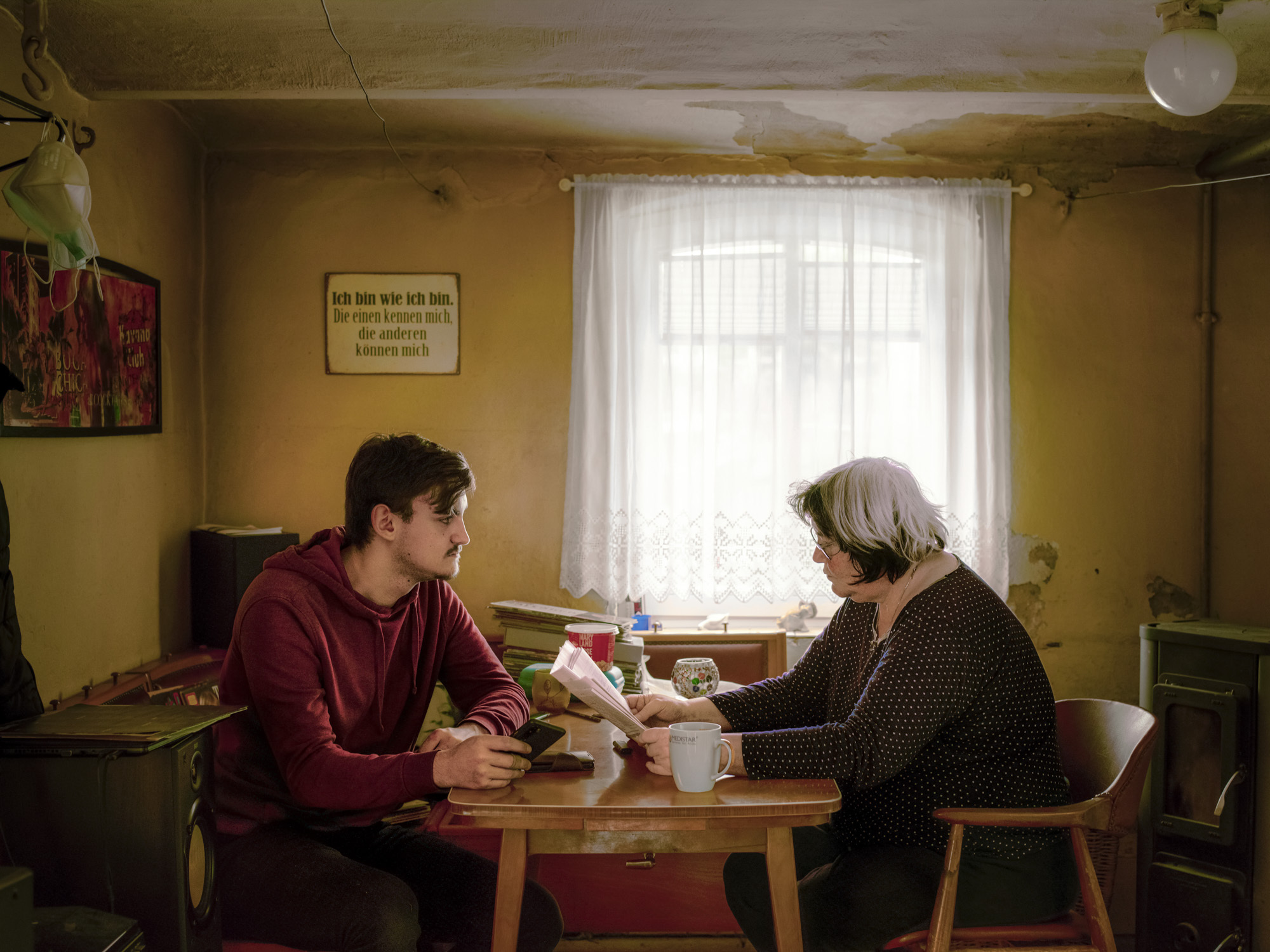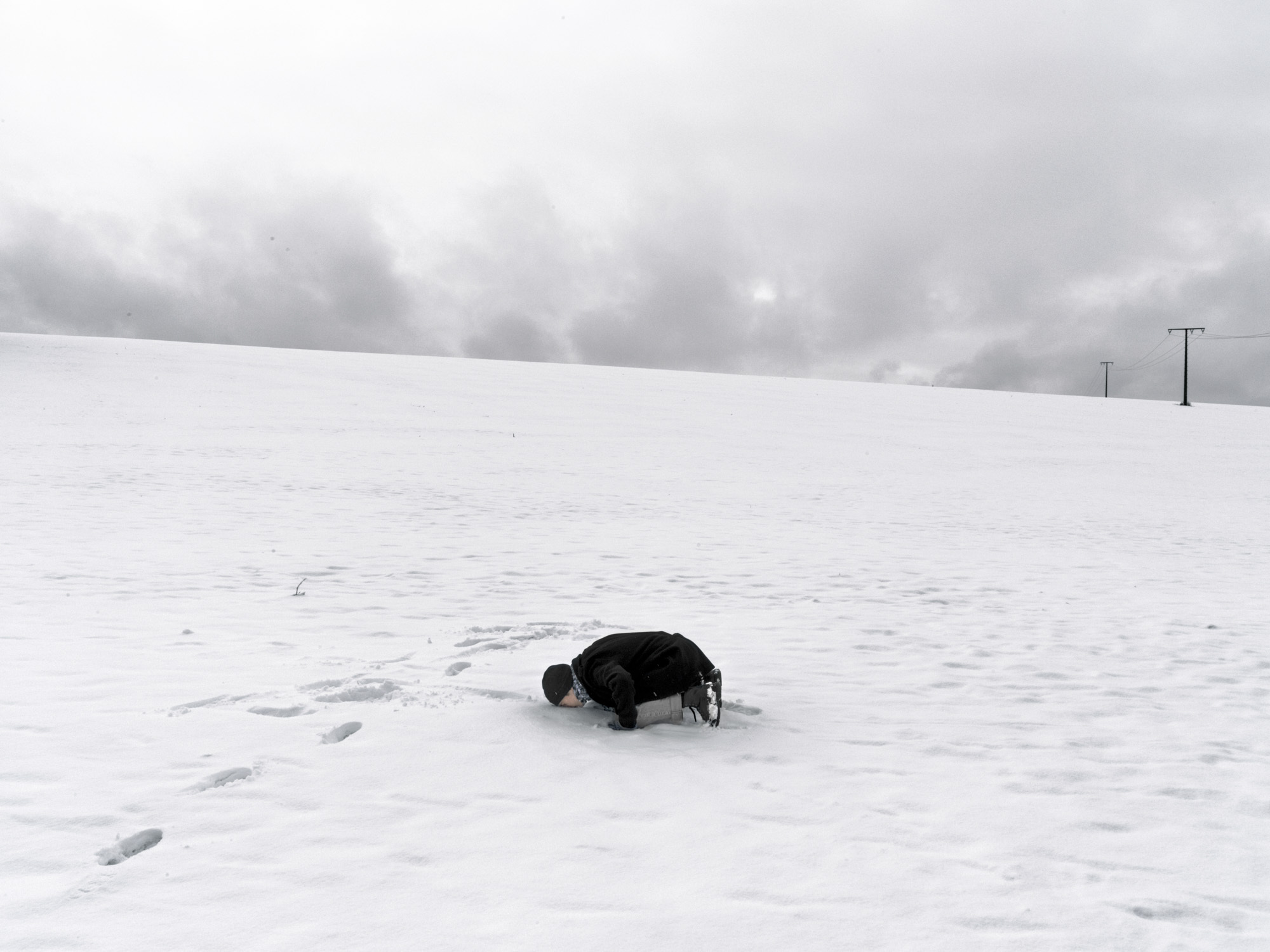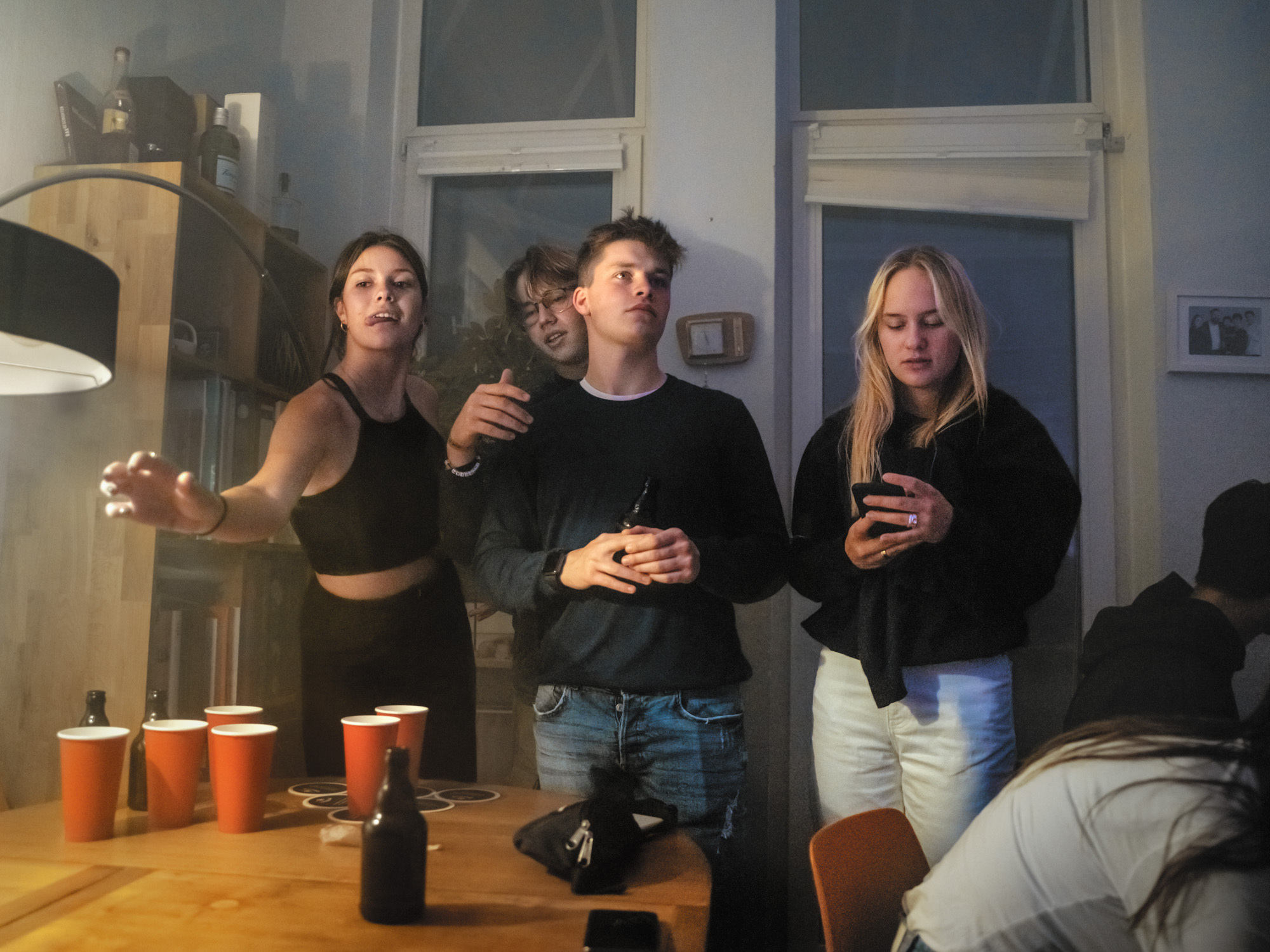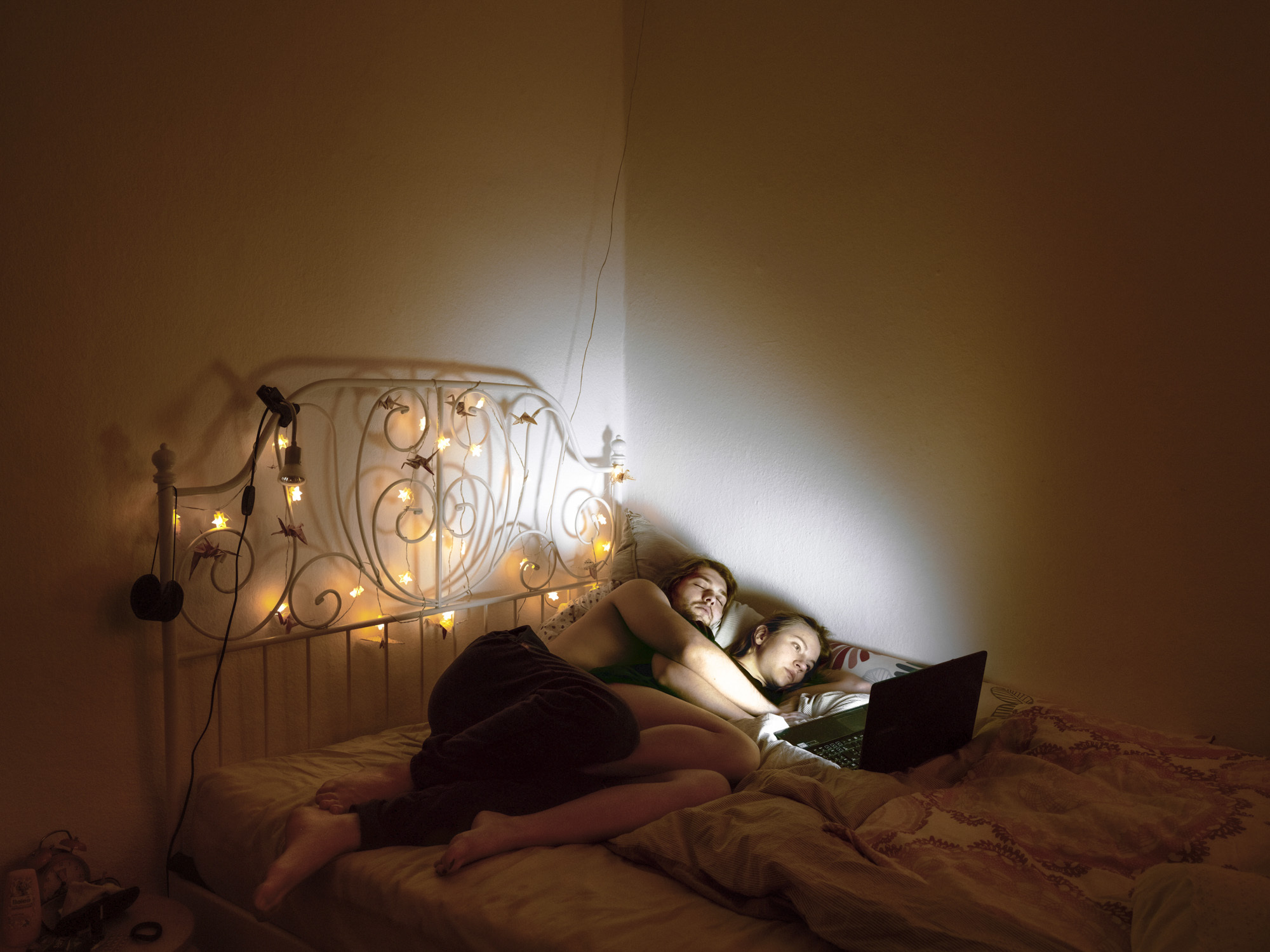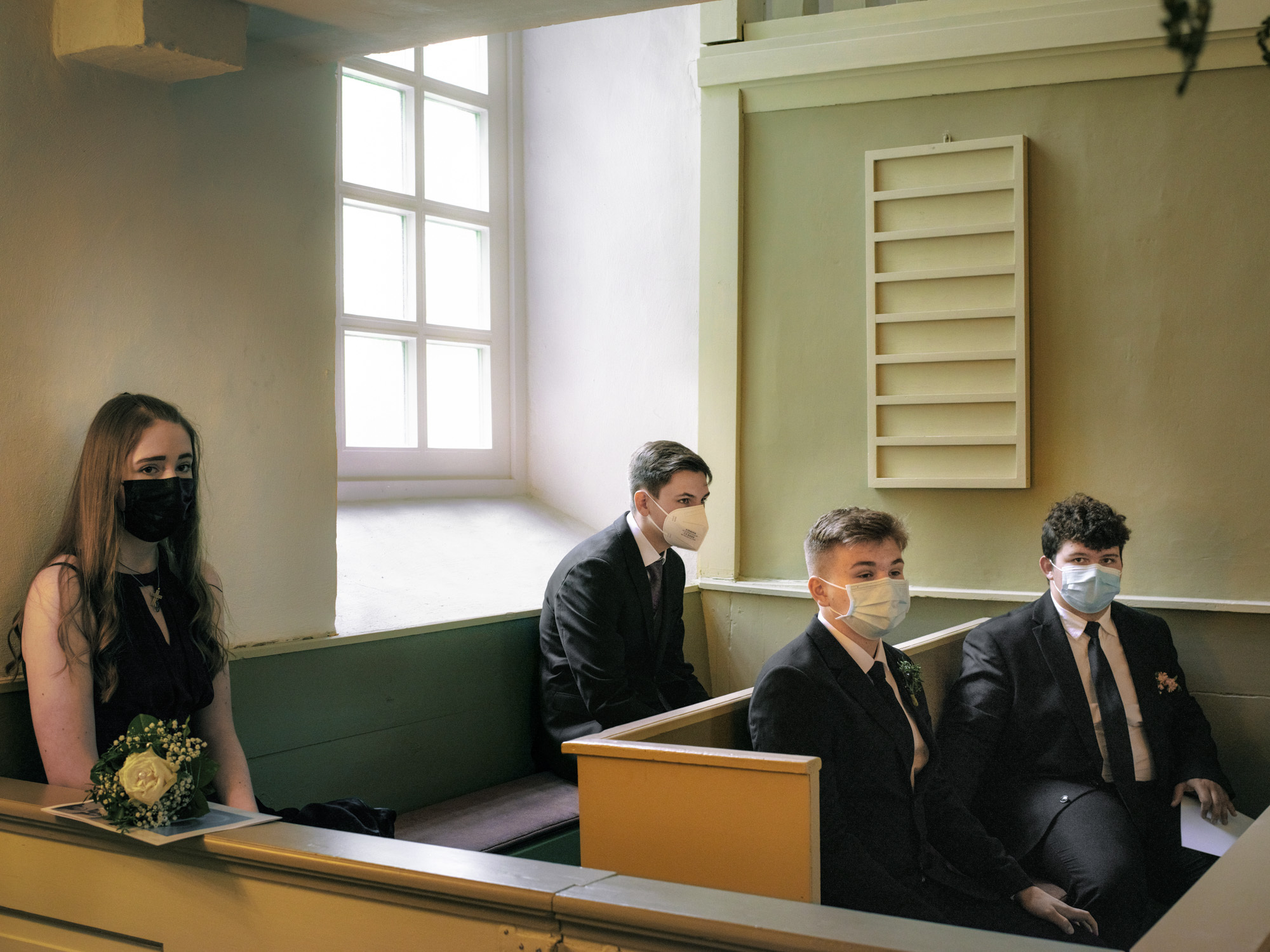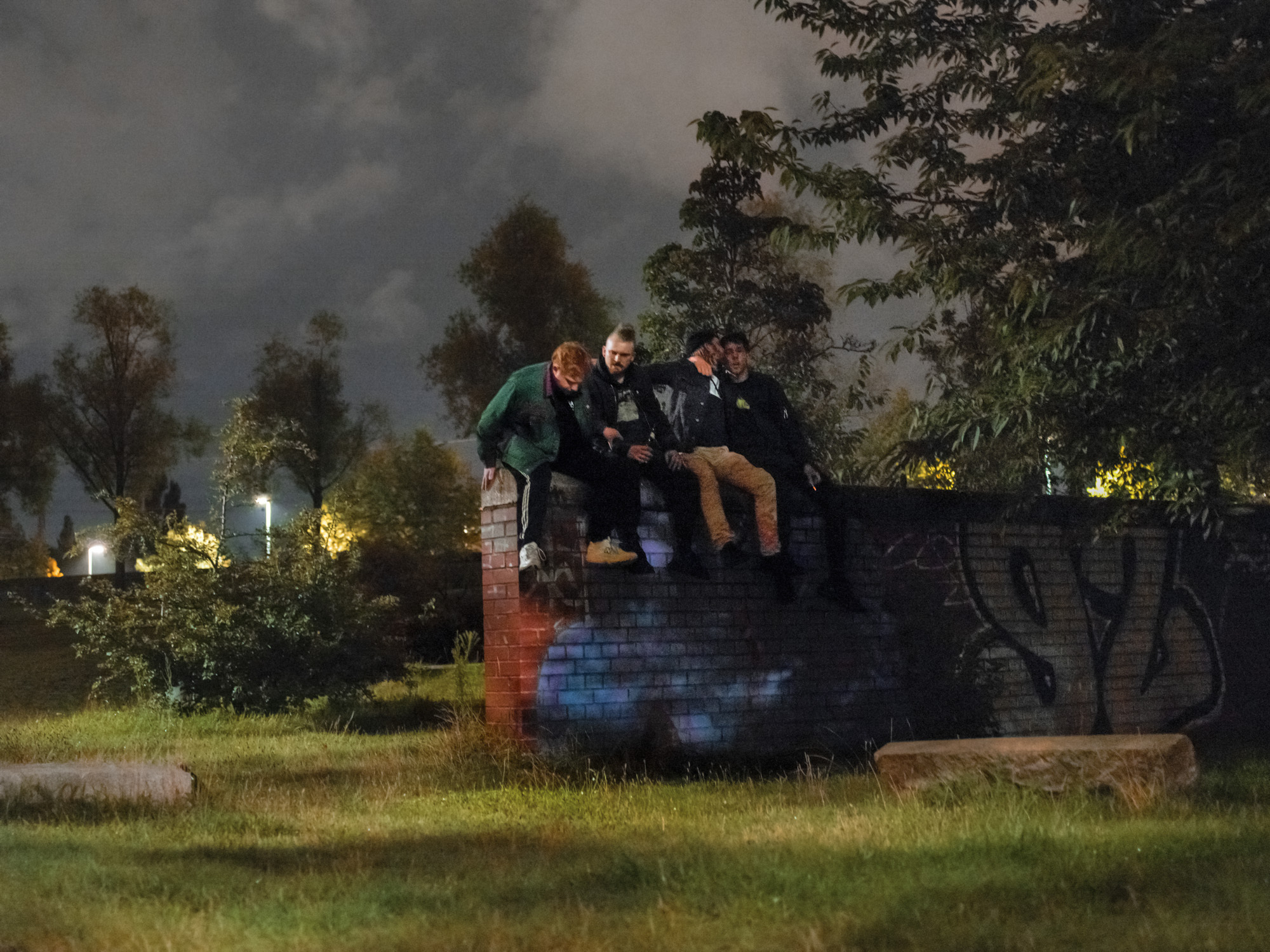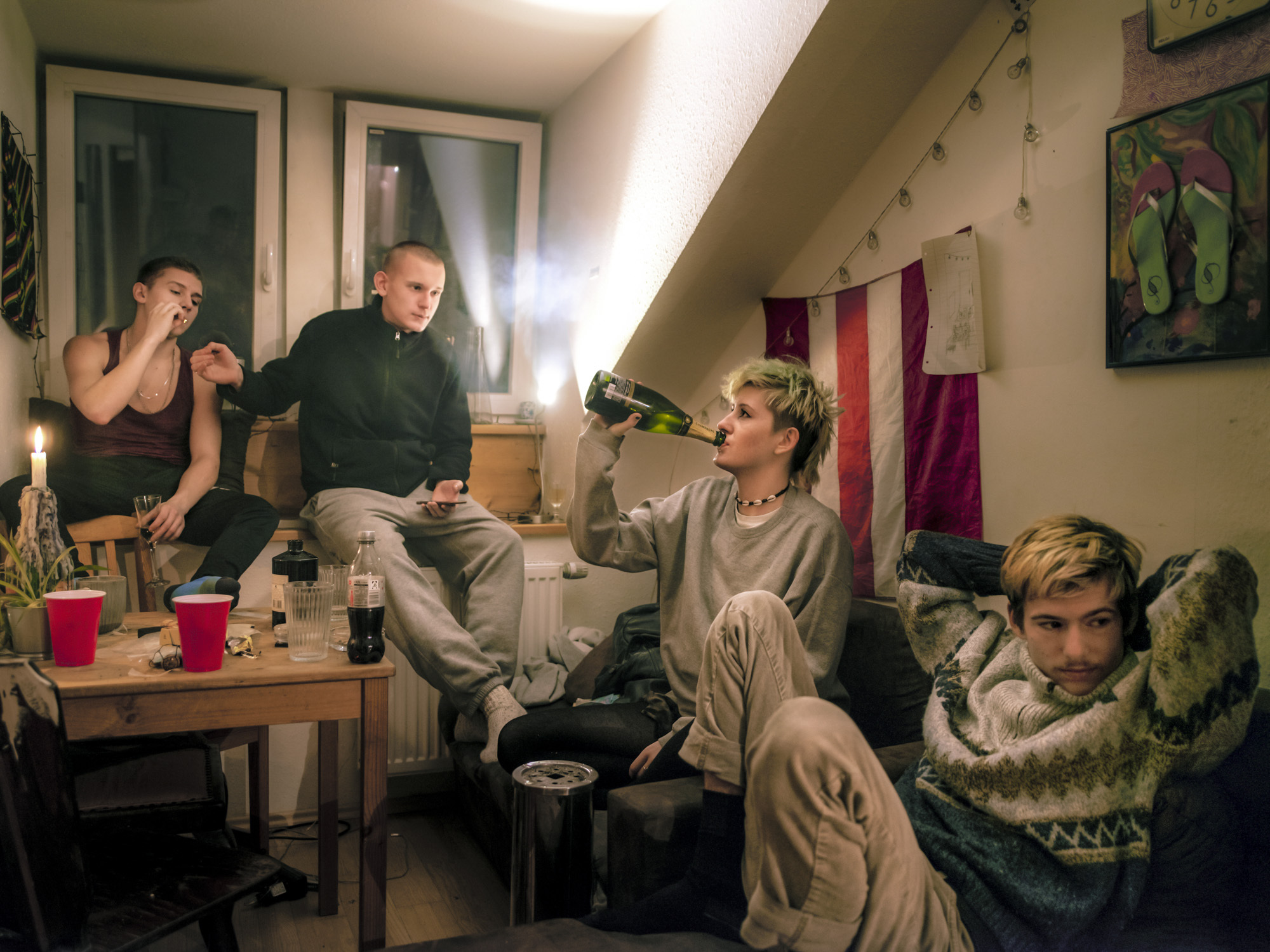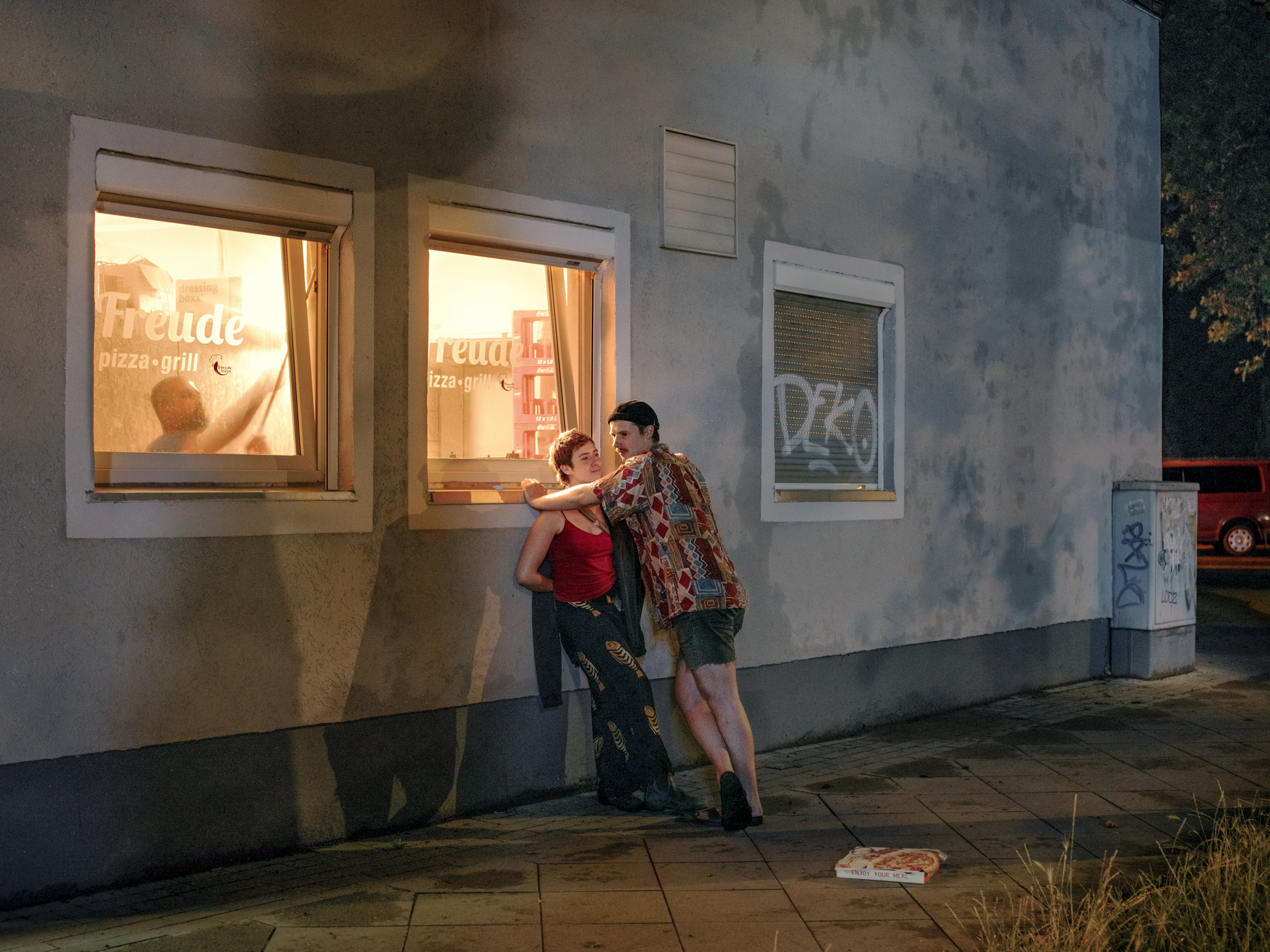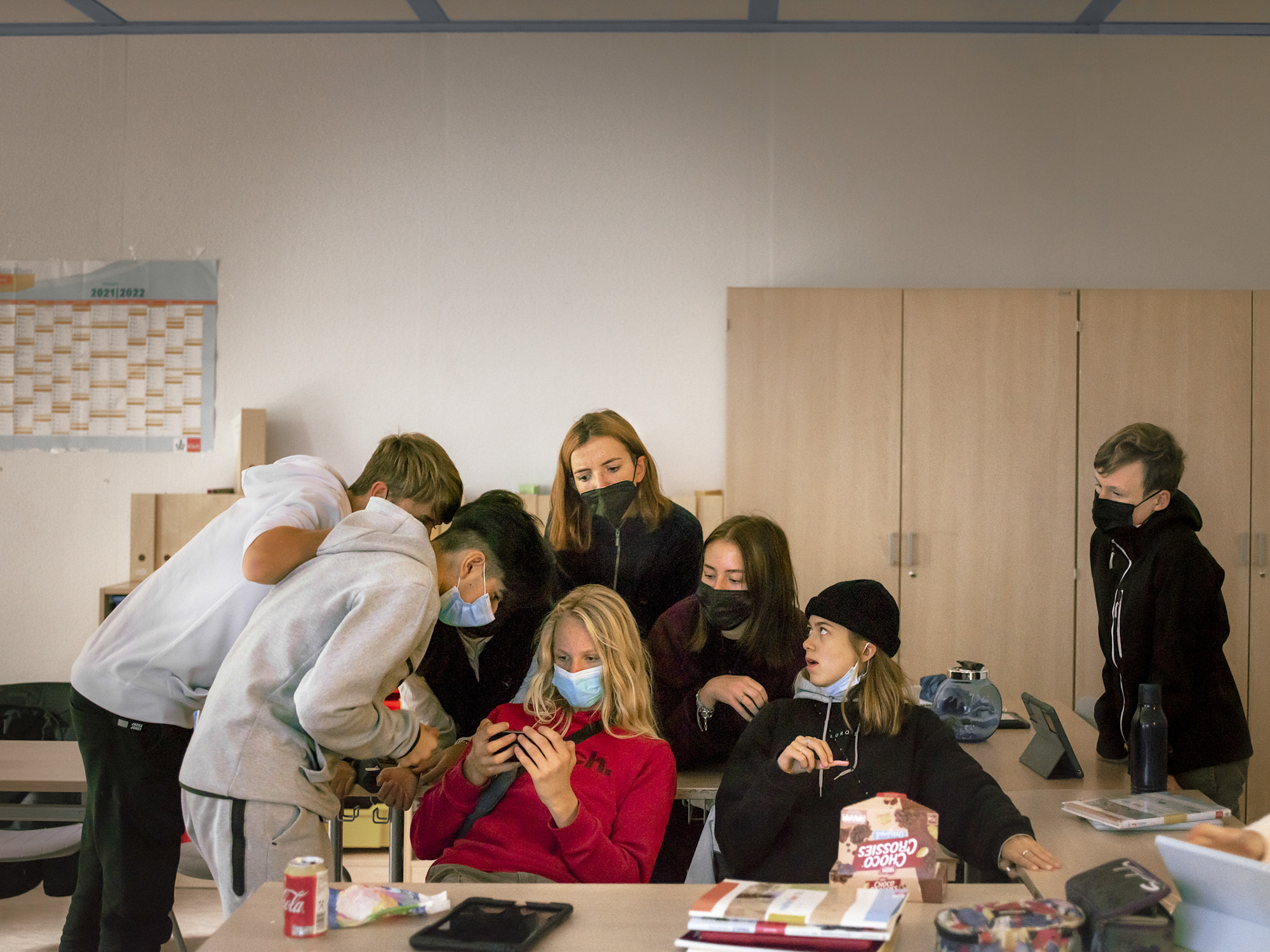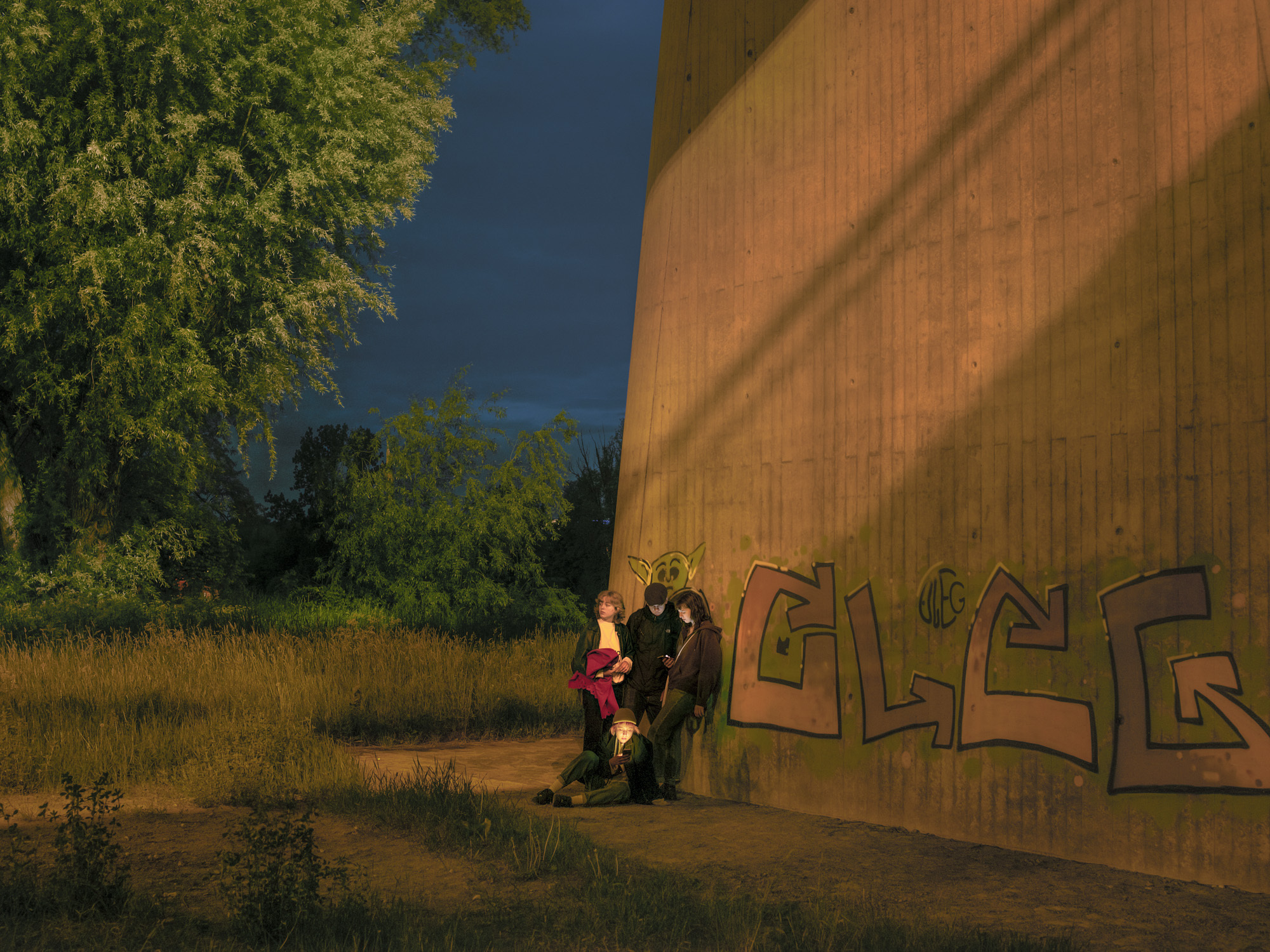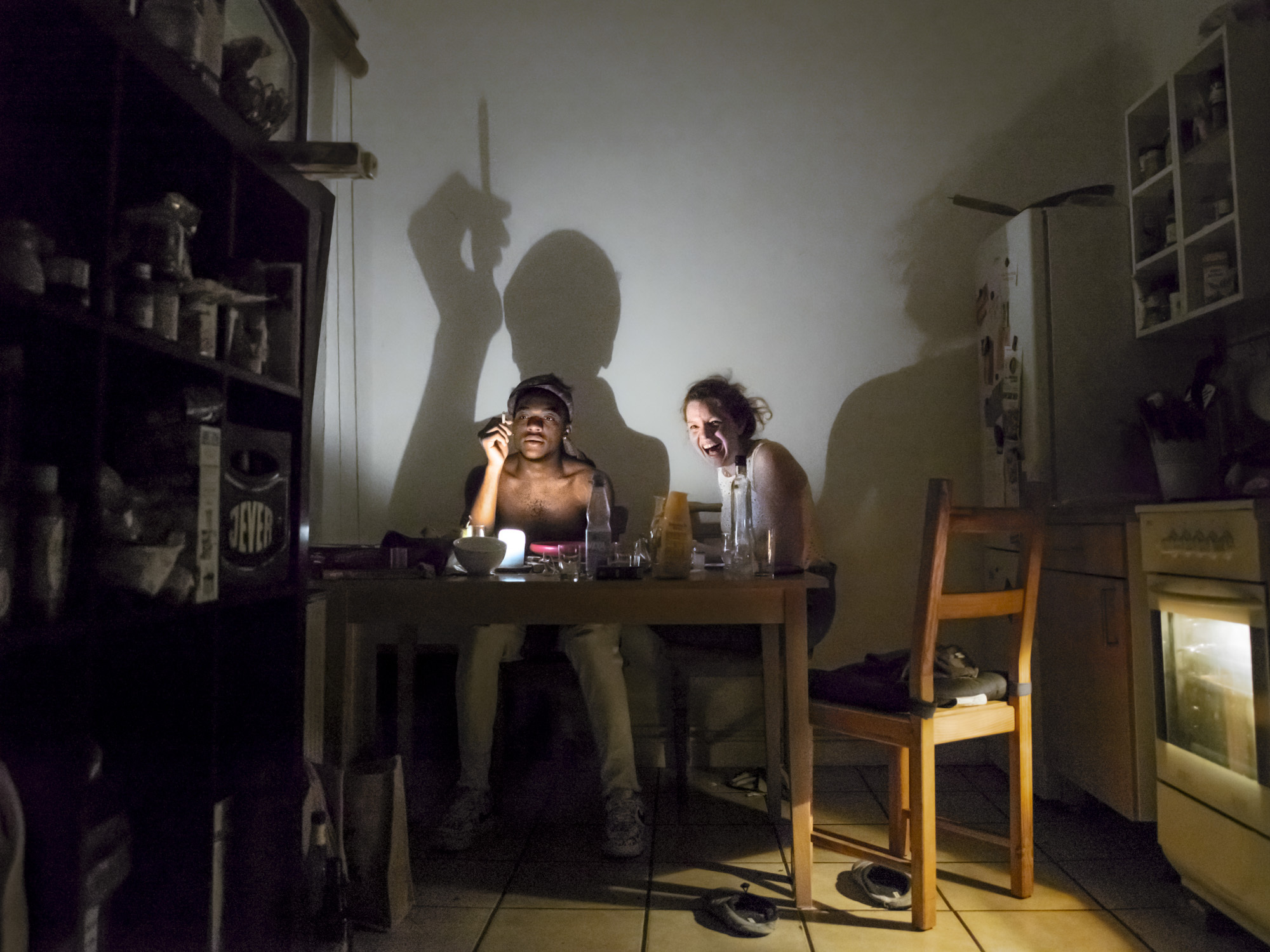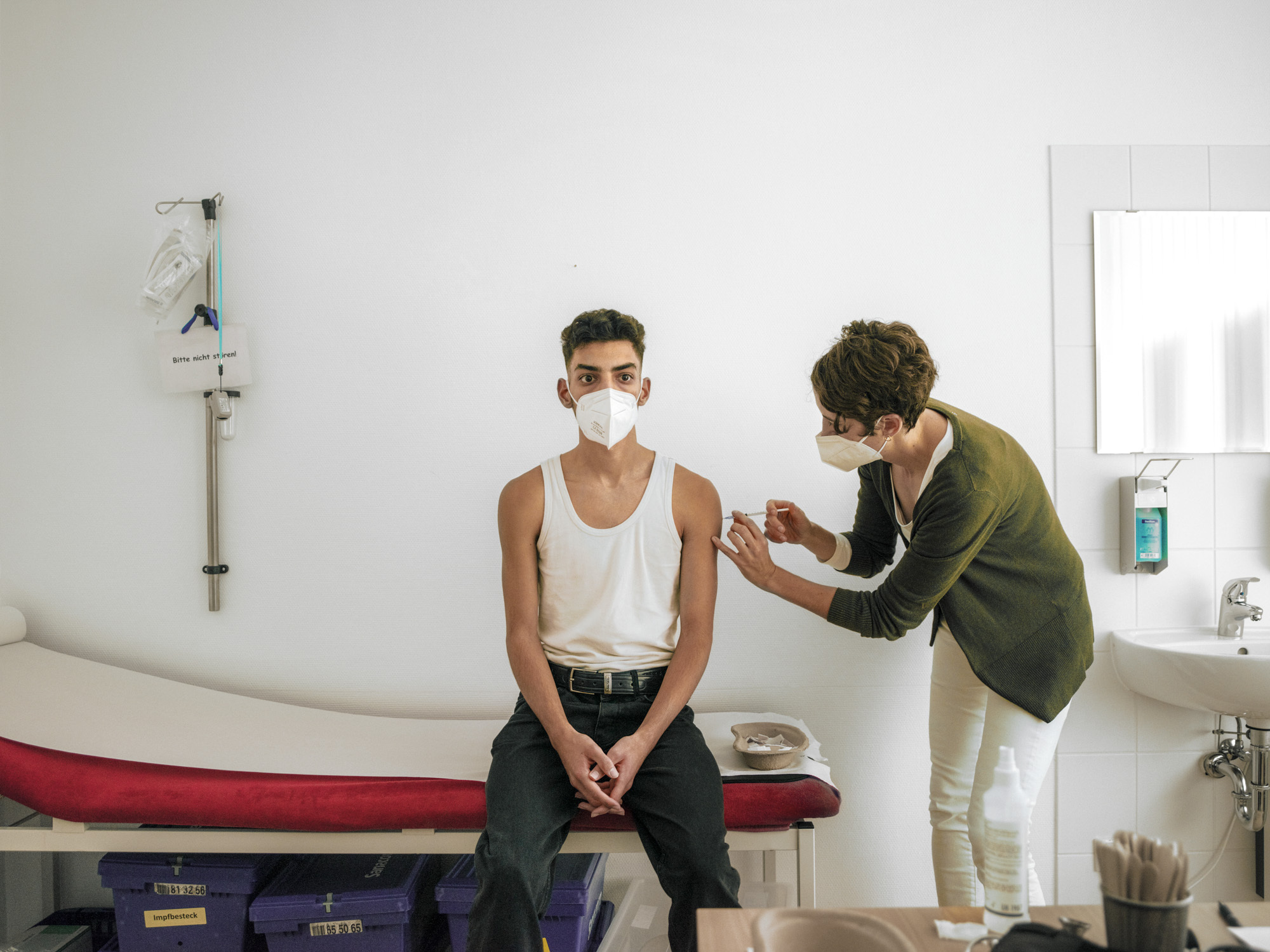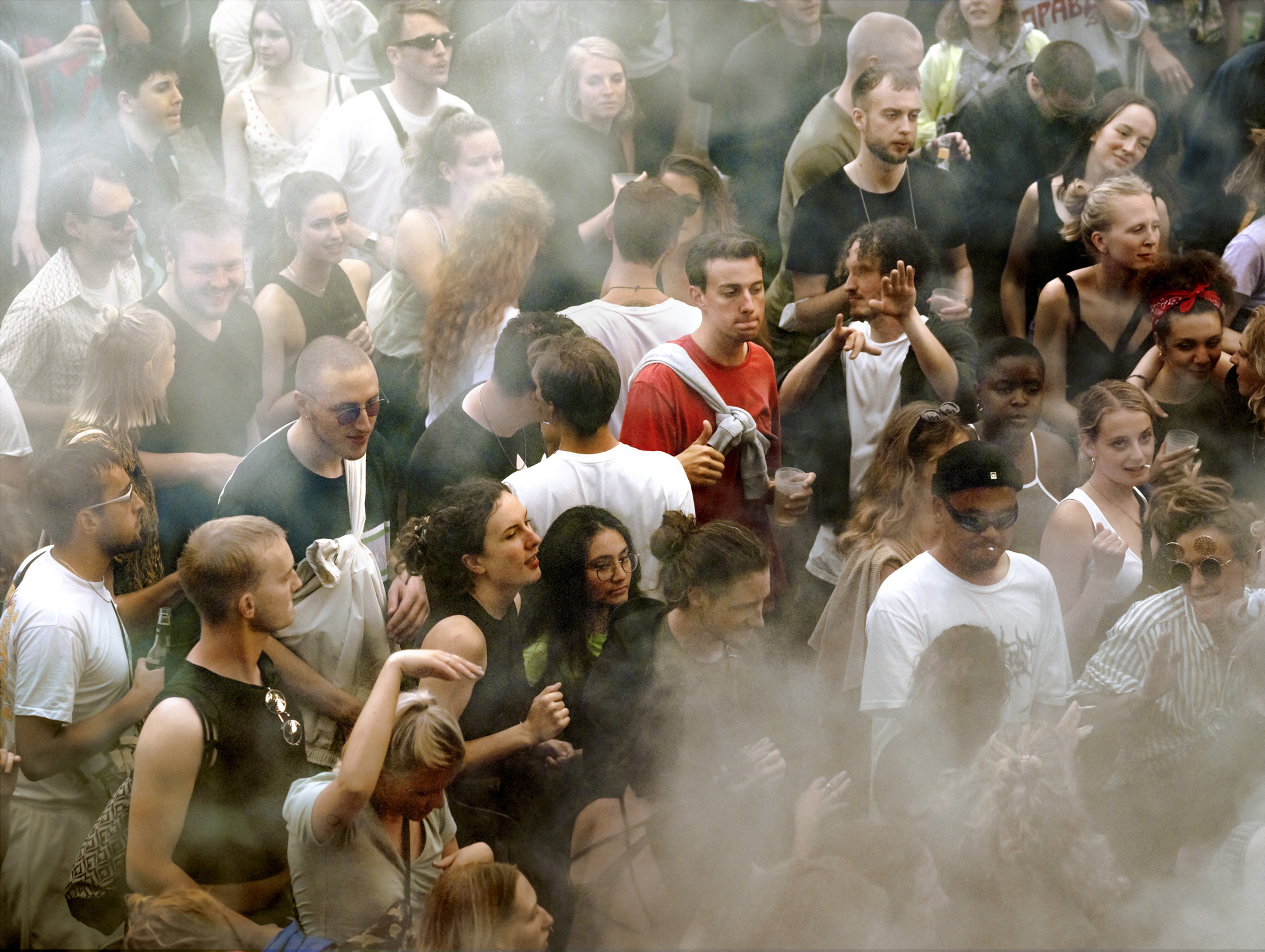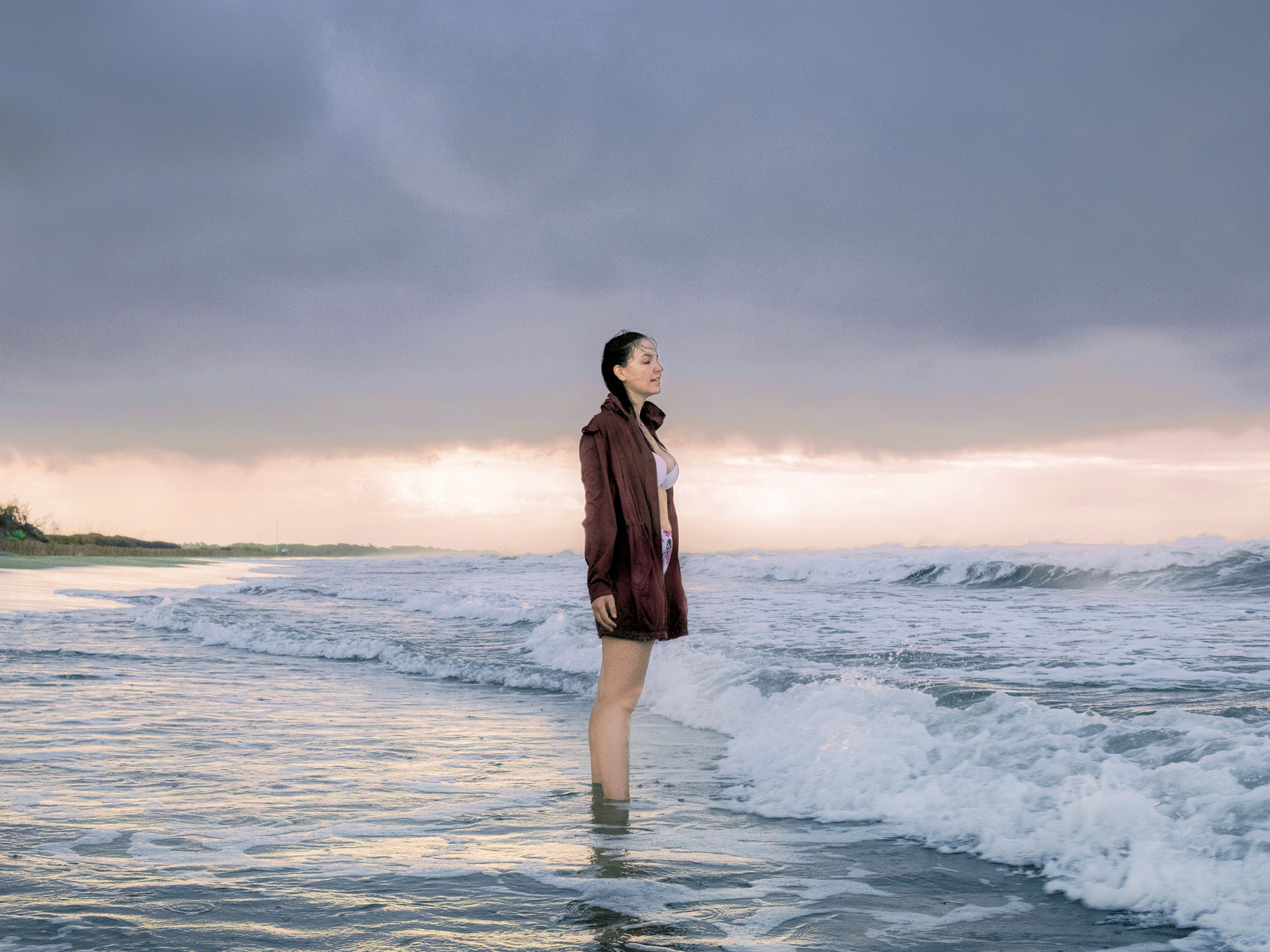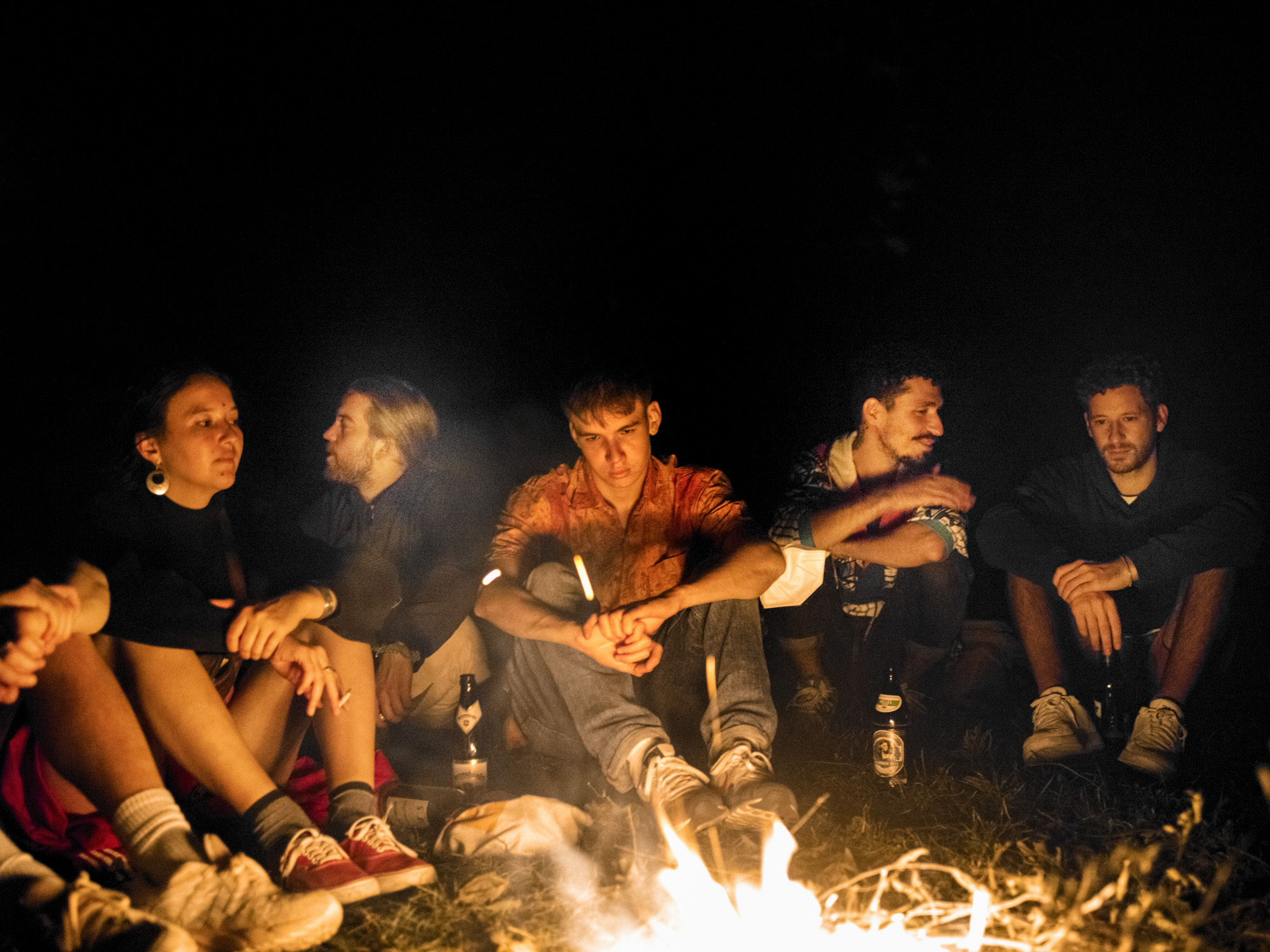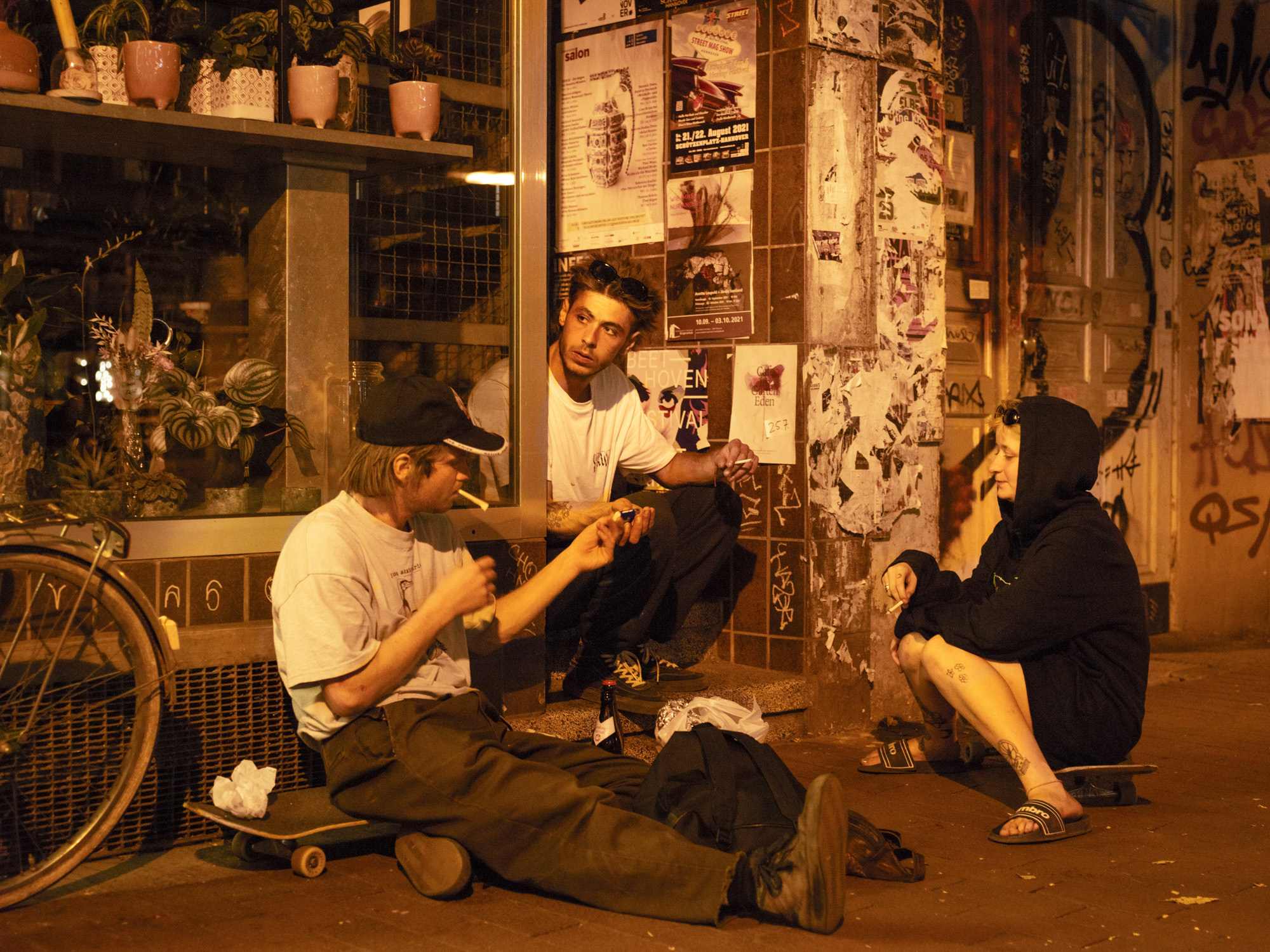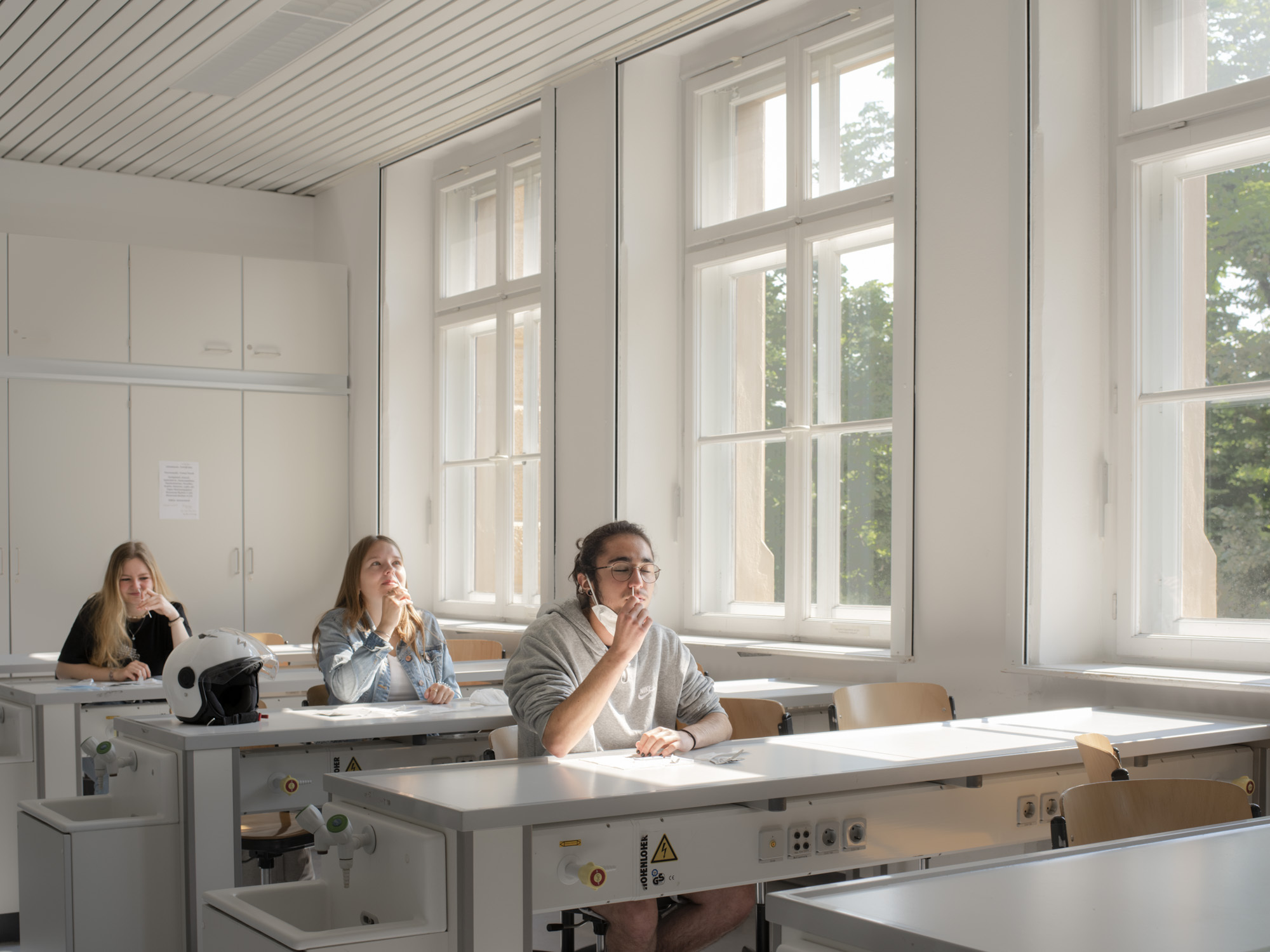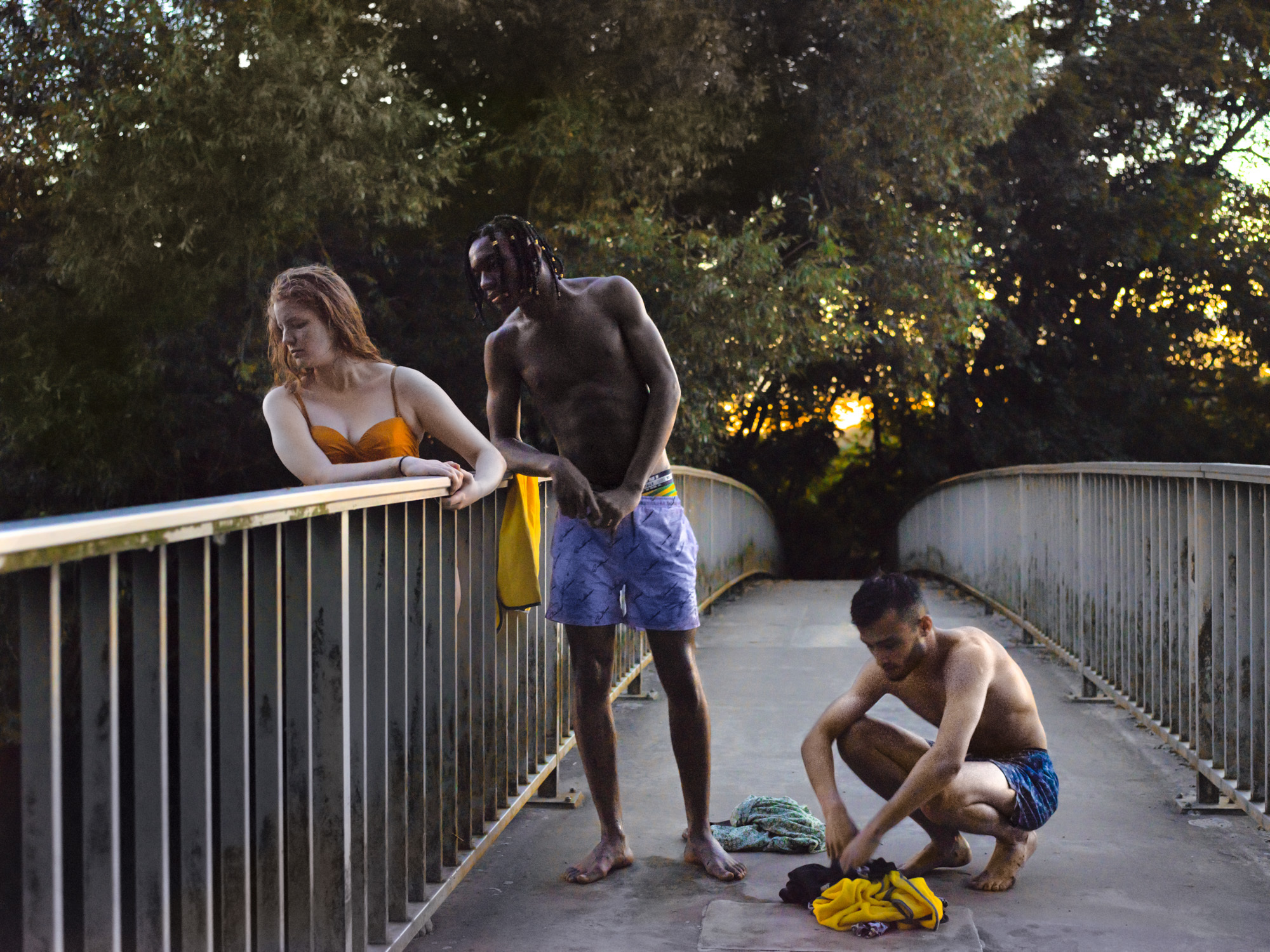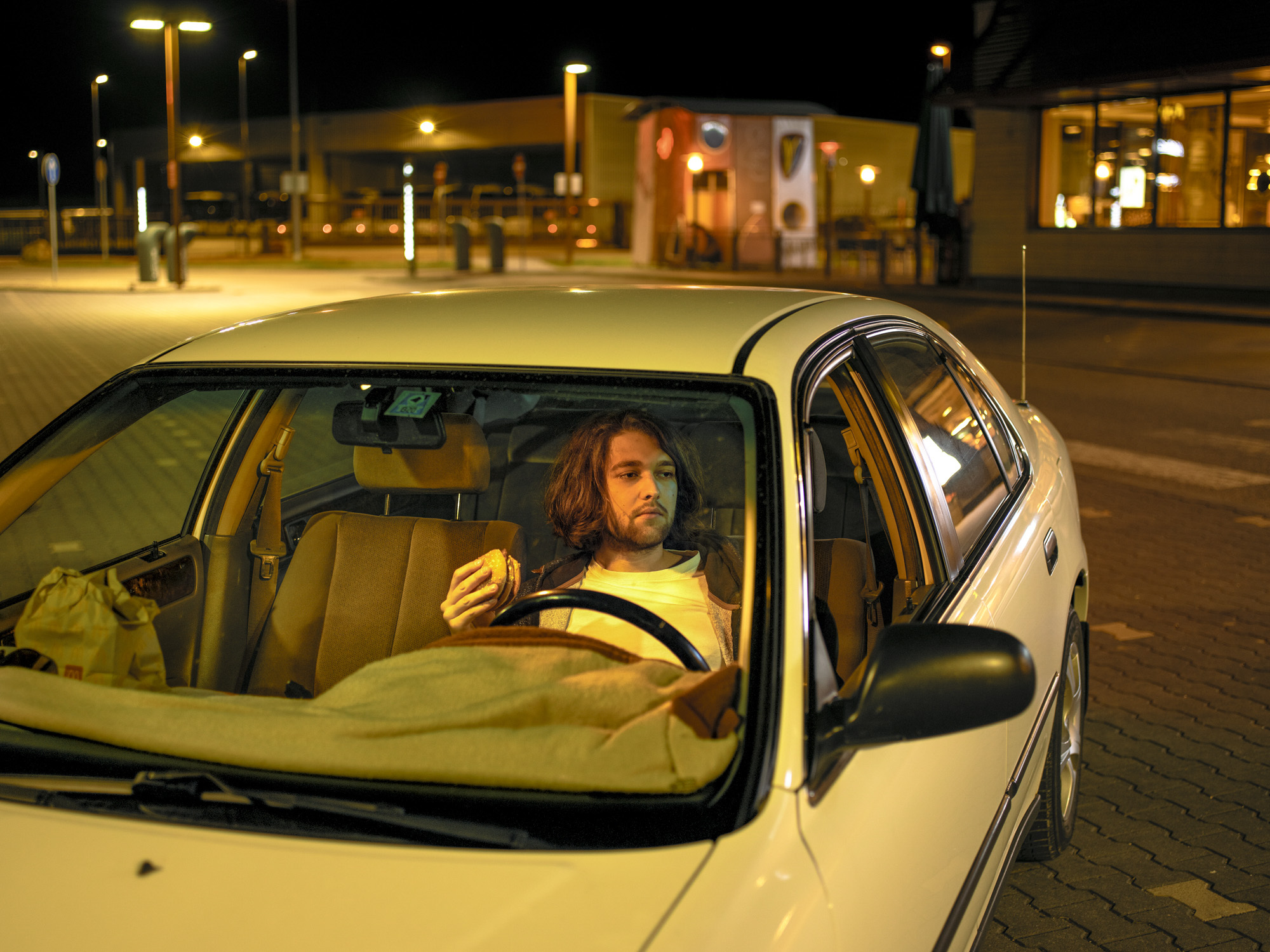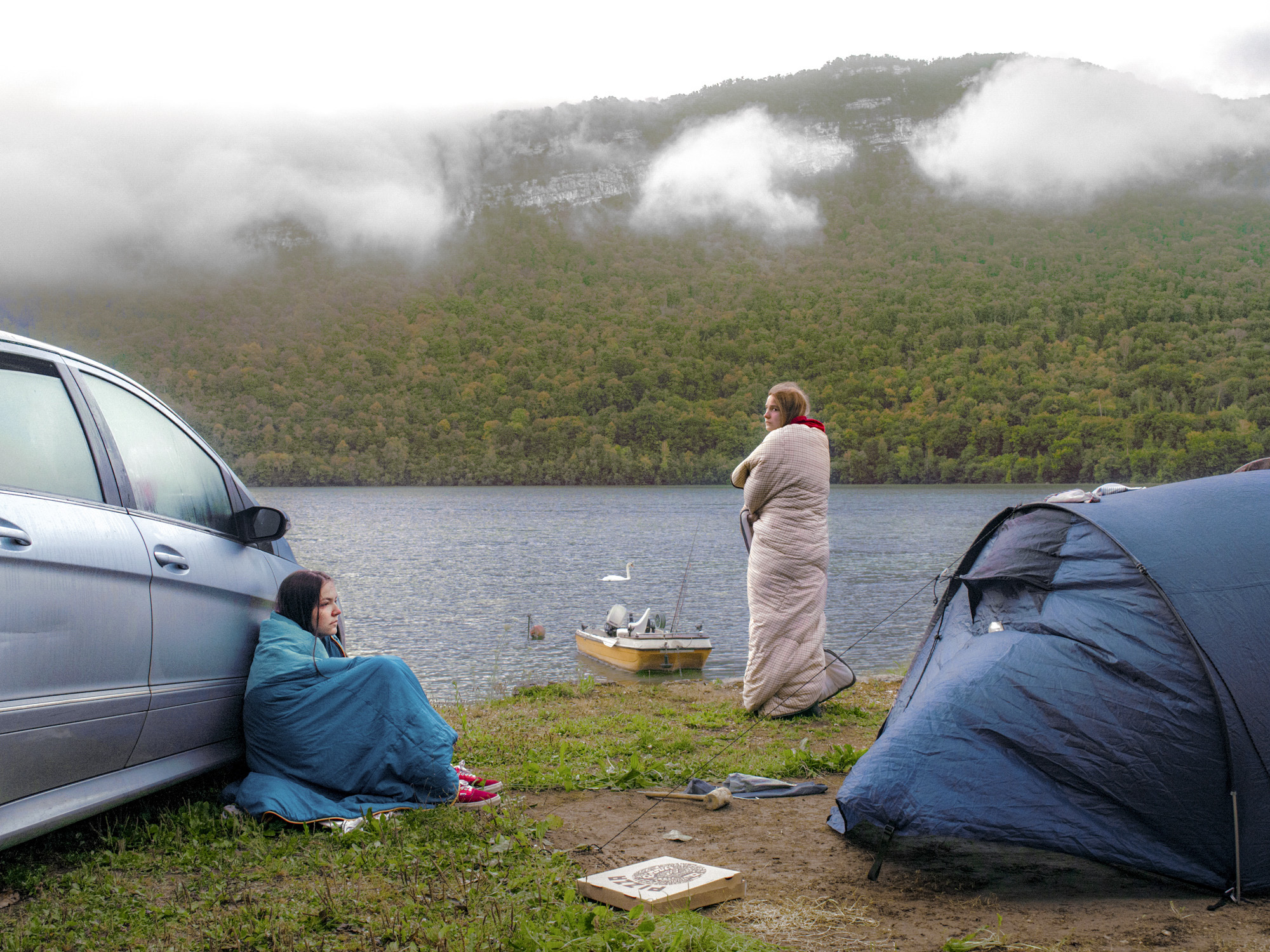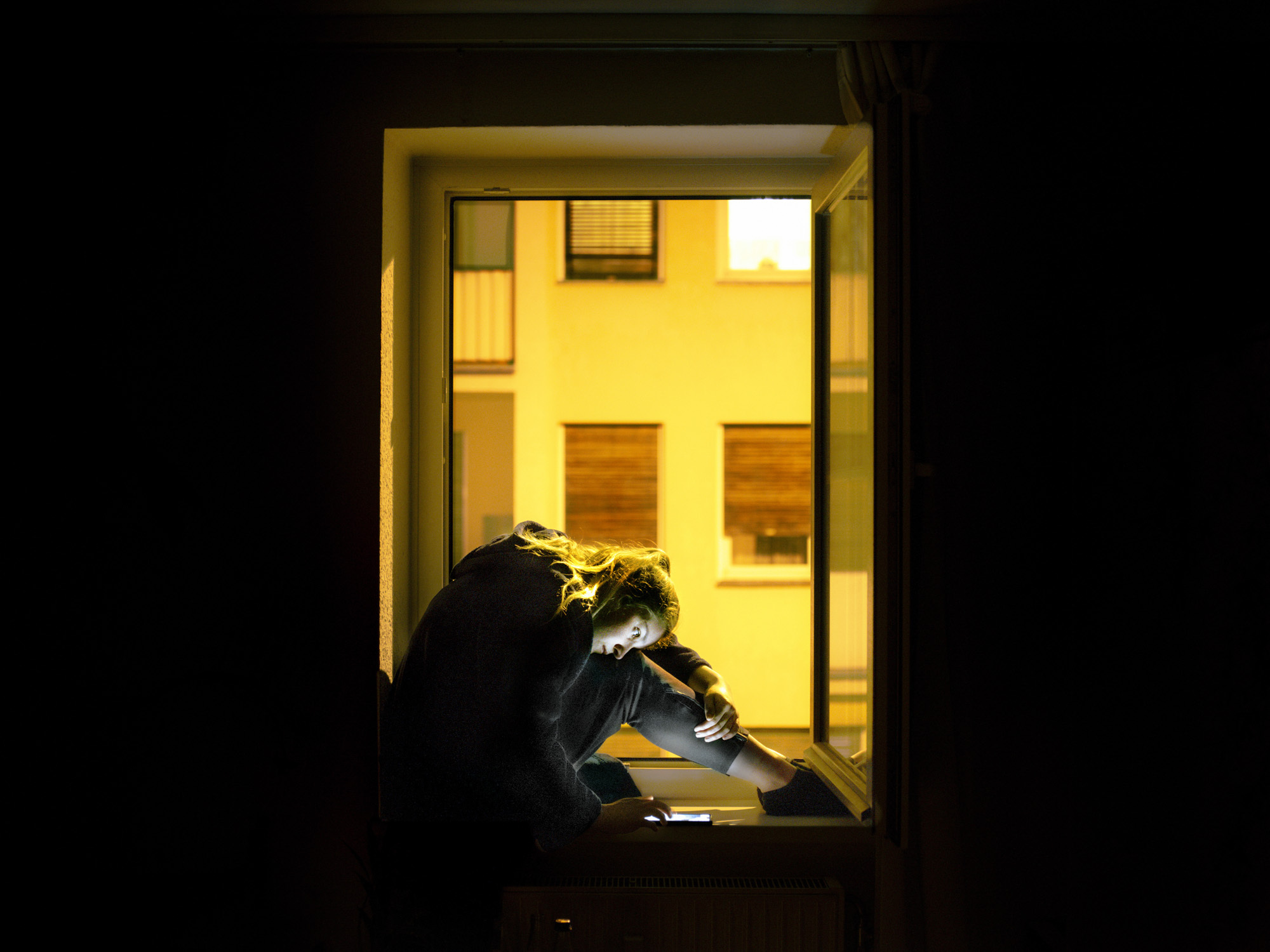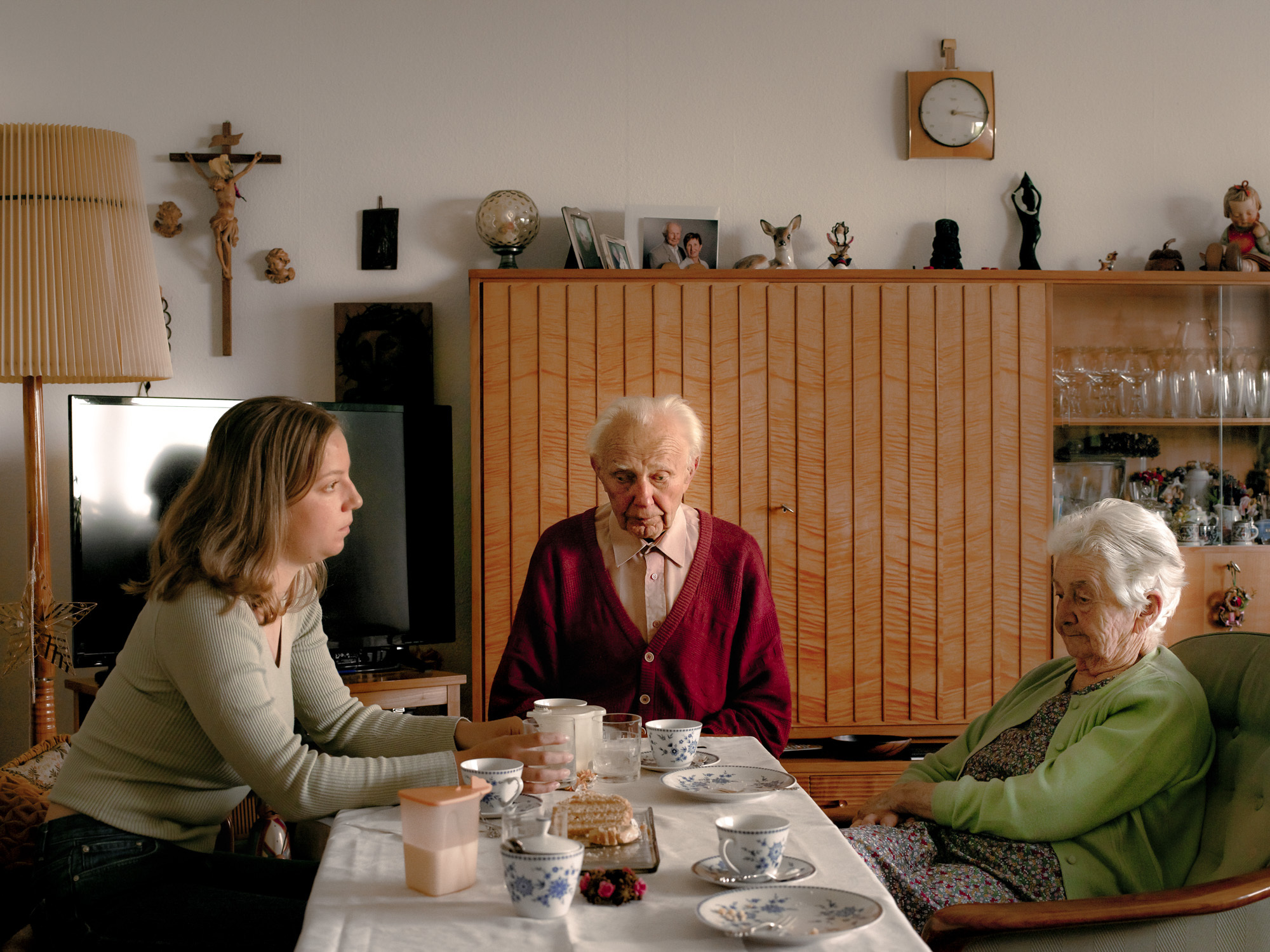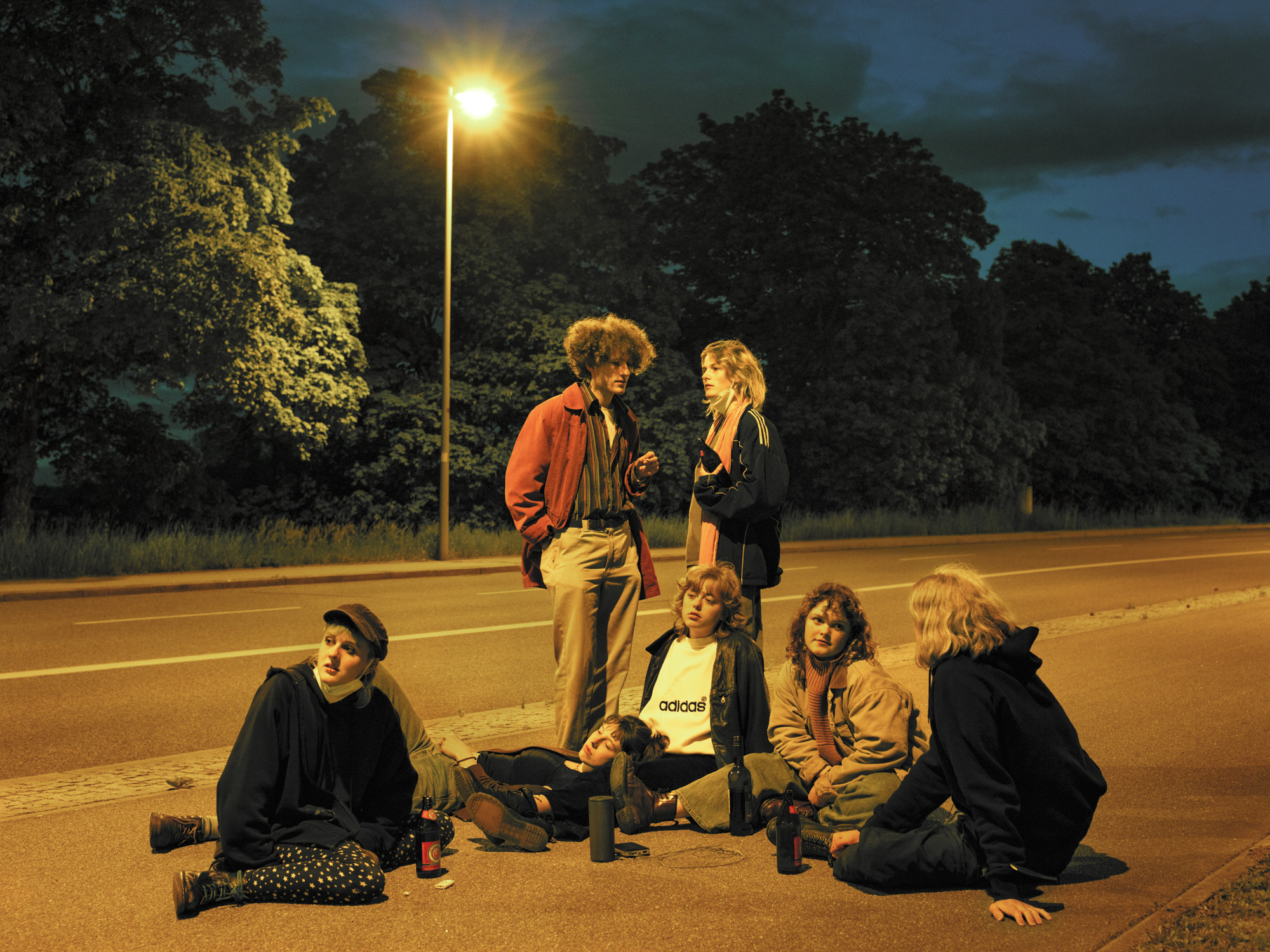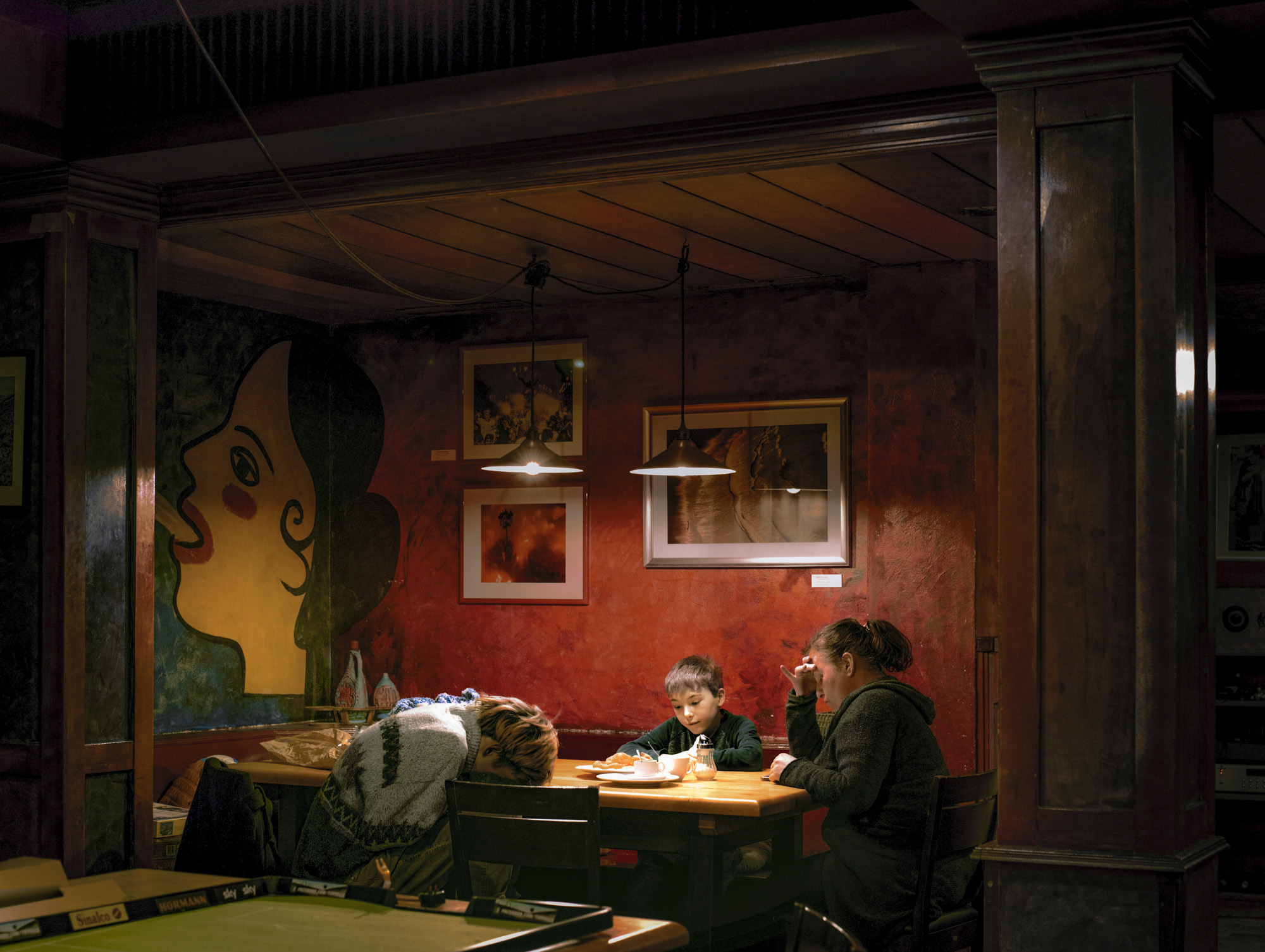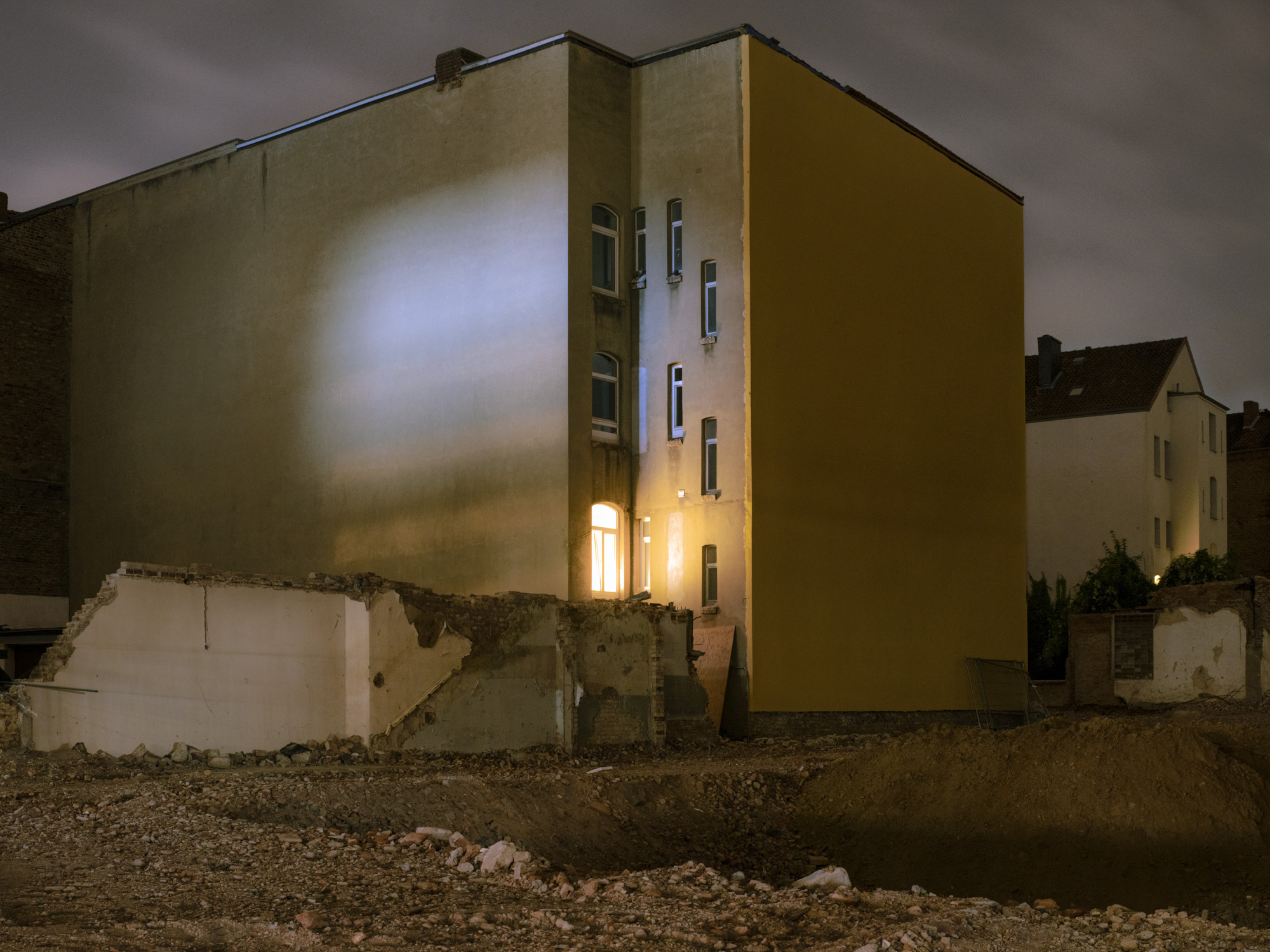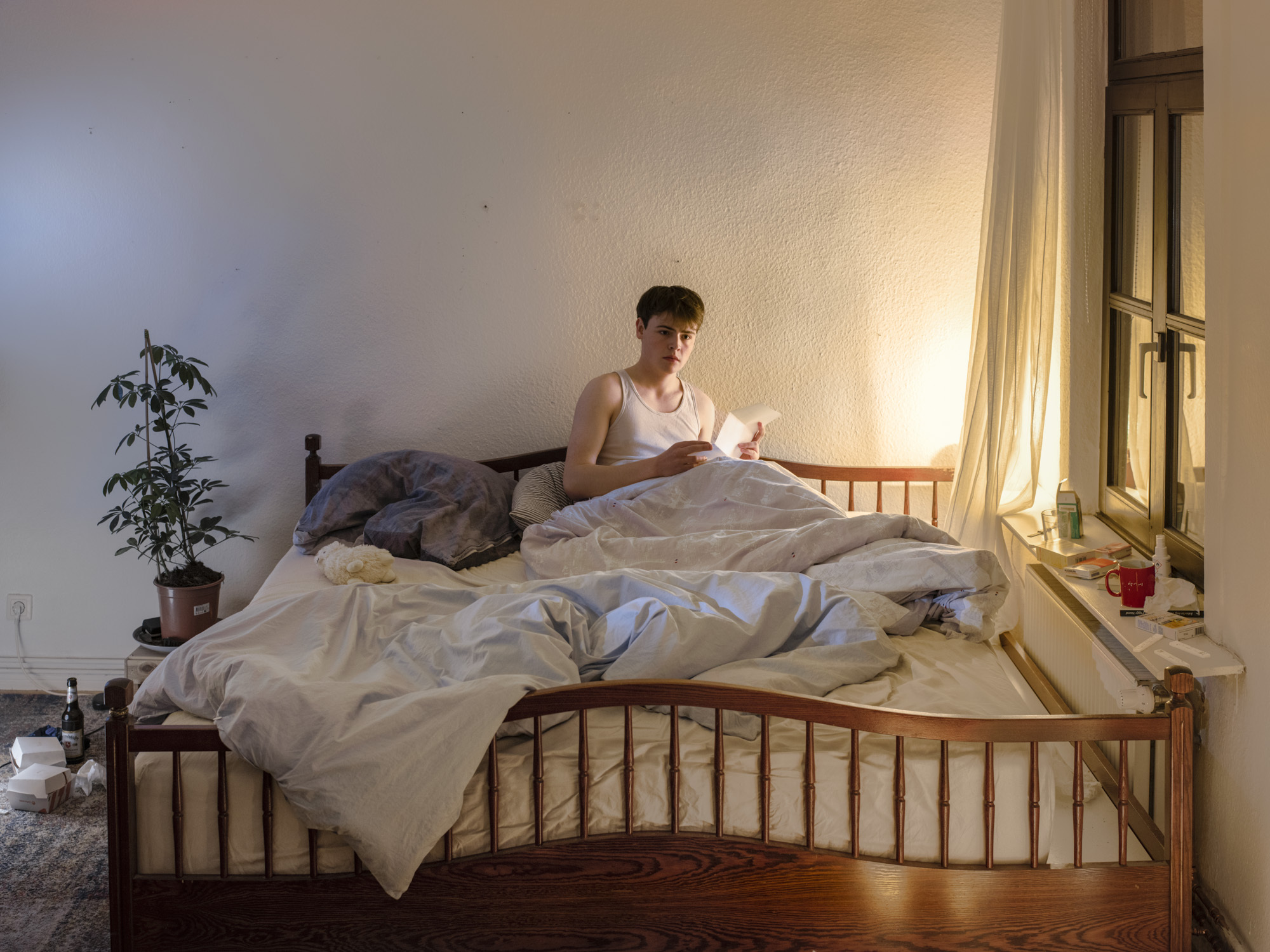 Between the Years
I was visiting my parents in Regensburg when the news first spoke of a lockdown. Thrilled at the thought of an extended vacation, I wrote a note on the kitchen table: "Unis are closed, might stay a few more days." I was so full of energy that I did not finish the sentence, the note ended at "might stay a fe-".
However, the joy did not last long. Covid pulled the rug from under my feet, revealing there was no solid ground beneath it.
It took some time to realize I was not alone.
On New Year's Eve 2020, I photographed the first subject of my project on youth in times of the pandemic: After a long discussion with his parents, a distant friend decided to meet with two of his classmates at the turn of the year, for the first time in months.
They set off last year's silver swirls and firecrackers together and went into quarantine afterwards. My friend had his meals put in front of his door.
Many of the people I photographed were the friends I had been missing for months. It was not difficult to explain to them what pictures I was looking for, we were all in the middle of it and knew how the other was feeling.
It is strange how similar things have been for us in recent months- yet we all felt so alone.
The camera dealt as my personal tool in processing the weight of our disorientation.
Between observation, staging and recreated memory, I tried to find ways of expressing the diffuse feelings of growing up in times of corona.
Somewhere in between, I started to realize that rather than a cause, the pandemic was really just a catalyst to what had already been there.
Not knowing where to hold on to when everything is shaking may just be a natural part of no longer being a child, but not yet an adult. Through covid, the conflicts that had been hidden under comforting distractions finally took the place they deserved.
Before the pandemic, one in ten German teenagers showed symptoms of depression.
At the end of the first lockdown, it was one in four. Like many, I have yet to go back to university. My state of float drags on. The message I wrote to my parents at the beginning of the pandemic is now preserved in a picture frame as a document of time. It sits in a moving box in my new flat share.
It took some time until I could unpack. Sometimes it still feels like I am only visiting.
Als die Nachrichten zum ersten Mal vom Lockdown sprachen, war ich gerade zu Besuch bei meinen Eltern. Voller Aufregung über die verlängerten Ferien schrieb ich einen Zettel auf dem Küchentisch: "Unis sind zu, vielleicht bleibe ich noch ein paar Tage."
Voller Energie brachte ich den Satz nicht zu Ende, der Zettel endete mit den Worten "vielleicht ble-".
Die Freude hielt nicht lange an. Corona zog mir den Boden unter den Füßen weg.
Es dauerte einige Zeit, bis ich merkte, dass ich mit meinen Gefühlen nicht allein war.
In der Silvesternacht fotografierte ich die erste Szene meines Projekts über Jugendliche in Zeiten von Corona: Nach einem langen Gespräch mit seinen Eltern traf ein Freund zum Jahreswechsel zum ersten Mal seit vielen Monaten zwei Klassenkameraden.
Sie zündeten gemeinsam die Silberwirbel und Knallfrösche vom letzten Jahr und gingen danach in Quarantäne. Das Essen ließ sich mein Freund vor die Tür stellen.
Von da an fotografierte ich solche Szenen immer wieder. Ich machte Fotos von Bekannten und Bekannten von Bekannten. Meistens waren es die Menschen, die ich seit Monaten vermisst hatte.
Es ist überraschend, wie ähnlich es uns in den letzten Monaten ergangen ist- Und doch fühlten wir uns so allein.
Die Kamera war mein persönliches Werkzeug, das Gewicht unseres Schwebezustands zu verarbeiten.
Zwischen Beobachtung, Inszenierung und nachgestellter Erinnerung versuchte ich die diffusen Gefühle zum Ausdruck zu bringen, die es mit sich brachte in Zeiten von Corona aufzuwachsen.
Irgendwann begann ich zu erkennen, dass die Pandemie keine Ursache, sondern lediglich ein Katalysator war.
Nicht zu wissen, wo man sich festhält, wenn alles wackelt, ist vielleicht sowieso ein natürlicher Teil des Zustands zwischen Kindheit und Erwachsen-sein. Durch die Pandemie bekamen die Konflikte, die bisher unter Ablenkungen verborgen waren, endlich den Platz, der ihnen zustand. Vor der Pandemie zeigte jeder zehnte deutsche Teenager Symptome einer Depression. Am Ende des ersten Lockdowns war es einer von vier. Wie viele andere habe ich noch nicht wieder angefangen zu studieren. Mein Schwebezustand zieht sich hin. Die Nachricht, die ich zu Beginn der Pandemie an meine Eltern schrieb, steckt jetzt als Zeitdokument in einem Bilderrahmen. Er liegt in einer Umzugskiste in meiner neuen WG.
Es hat einige Zeit gedauert, bis ich auspacken konnte. Manchmal fühlt es sich noch immer so an, als wäre ich hier nur zu Besuch.